One week before the start
06 December 2013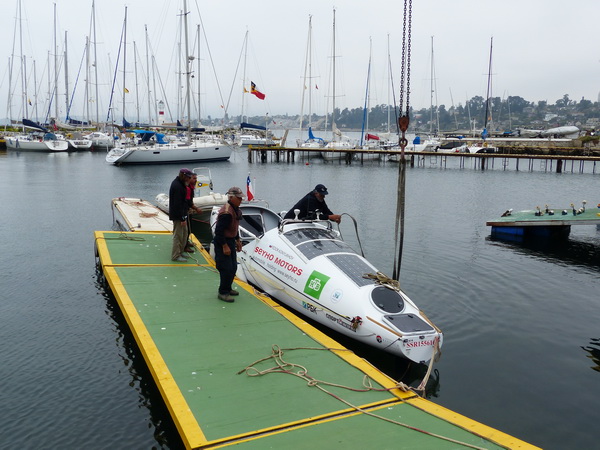 On Friday, we said our good-byes to friend and manager Simon Chalk. His involvement in the "Tourgoyak" project has been instrumental. As an experienced ocean rower, Simon took great care of our boat from the moment when she was just an idea. He was the one to put us in contact with the right shipyard and the people who designed and build the boat. He helped us to select the proper equipment for the boat. His experience in the field of ocean rowing was an immense help in solving the logistics of such a monumental task as getting ready for a trans-Pacific ocean rowing. When "Tourgoyak" was built and shipped to Chile in a container ship, Simon didn't stop caring for the project. He arrived to Chile with the sole purpose of making sure that the boat is ready for the ocean. Every night when the wind died down Fedor and Simon would go out on the bay towards the ocean to test the equipment, including autopilot, sea anchor, desalination pump, and many other features of the boat. Simon has worked so hard to prepare this boat as if he was the skipper of "Tourgoyak". As of right now, apart from minor details, the boat is ready to start the journey across the Pacific. Fedor Konyukhov thanked his friend; Simon's help and expertise in making this boat what she is now gives Fedor a great sense of comfort and hope in what lies ahead.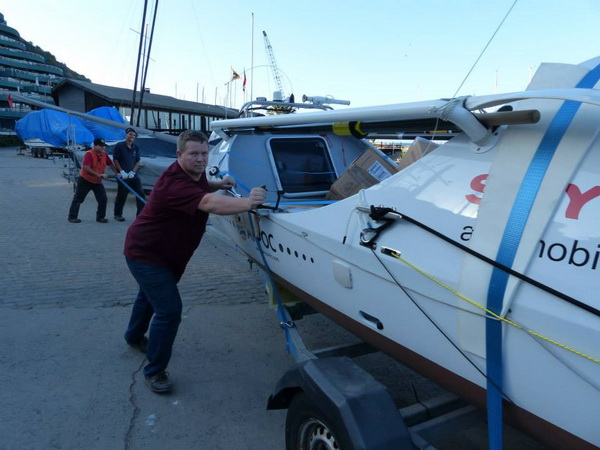 Simon bid us a farewell and took off to Canary Islands where he is involved in another trans-ocean project this time as a skipper of a six person team: three British and three Russians. Their goal is to cross the Atlantic Ocean from the Canary Island to Barbados in a record time on a 40 feet row boat "Imagine".
Another important milestone happened on Friday. The Chilean Maritime Authority (DIRECTEMAR) held an inspection of "Tourgoyak" and determined that the boat and all the communication and safety equipment, including a life boat are in top shape. This was a great relief to Fedor and his team. Right now, all eyes are on the ocean, or rather the weather report, to determine the optimal time to start the journey. December 12th is still the target start day but it all depends on the weather.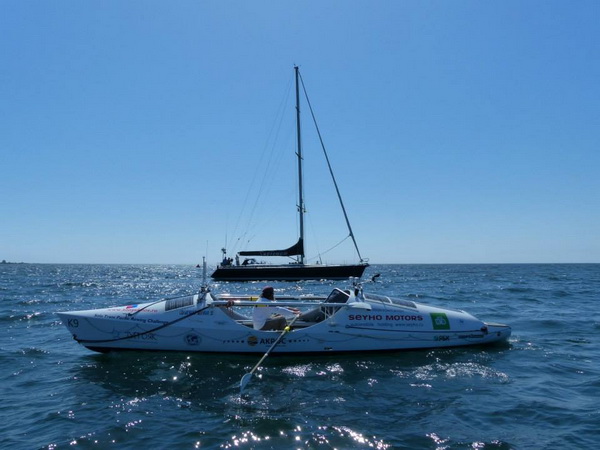 Translated by Tatiana Koreski