Leaving Argentina
19 May 2019
The last days were filled with a kaleidoscope of events and meetings.  It was just a week ago, on Sunday, 12 May, I moored at Ushuaia's yacht club and immediately began preparing the boat for shipment to Europe.
On May 15 we rolled her into a container to transport her to England for repairs and maintenance.  Container ships do not go to Europe very often from this southernmost port of the planet, the port of Ushuaia, especially now, when the season is over, and we have to hurry to catch the next available ship.  The next opportunity would only be available in June.
On 17 May we arrived in Buenos Aires.  There were an official reception and press conference organised at the Russian Embassy in Buenos Aires.  Ambassador Dmitry Feoktistov presented a letter of congratulations from the President of Russia and the Chairman of the Board of Trustees of the Russian Geographical Society – Vladimir Putin.  Our diplomats in Argentina organised a warm welcome for us and showed us the city.  And although Russia is still thousands of kilometres away, we felt like at home.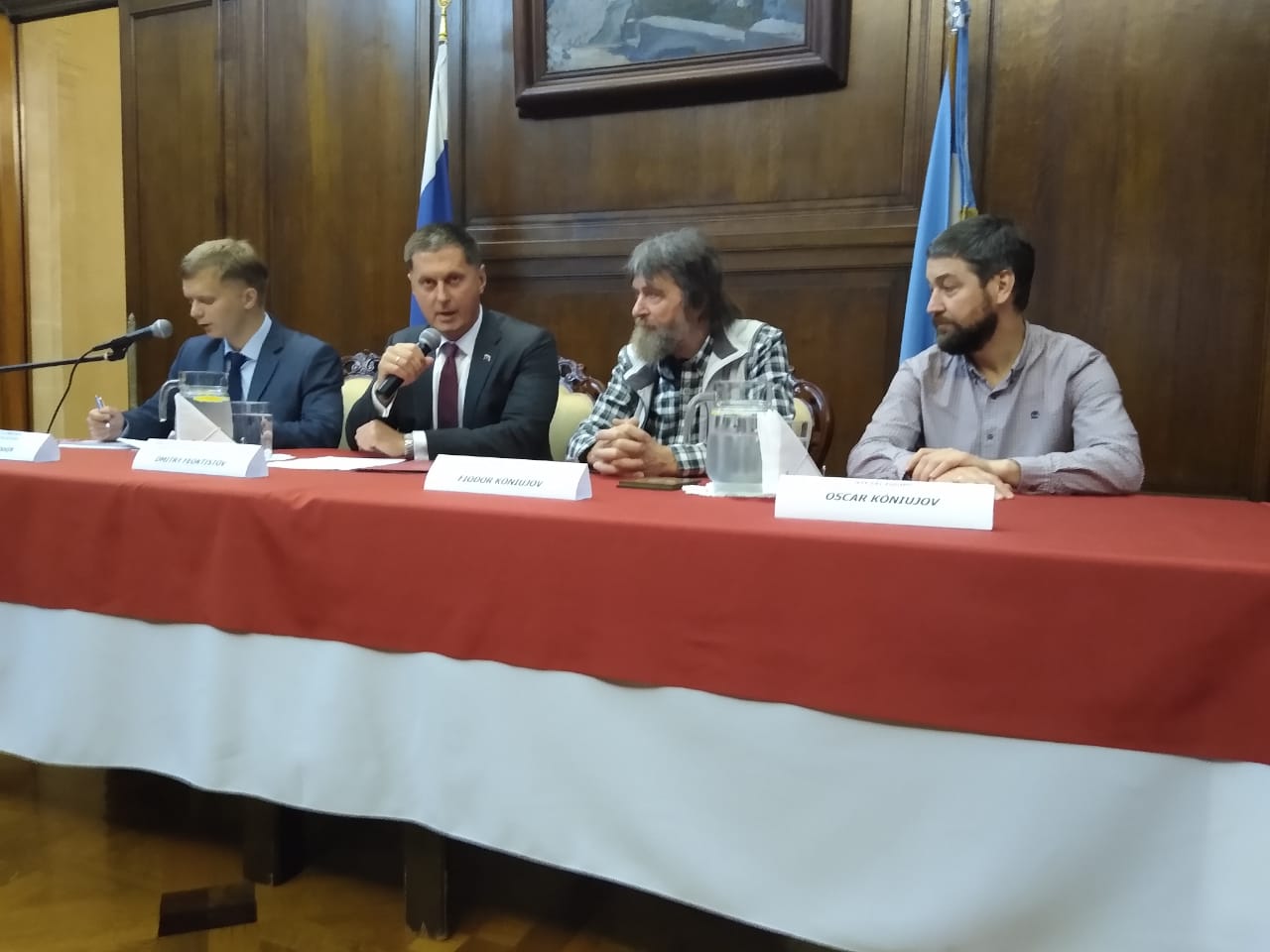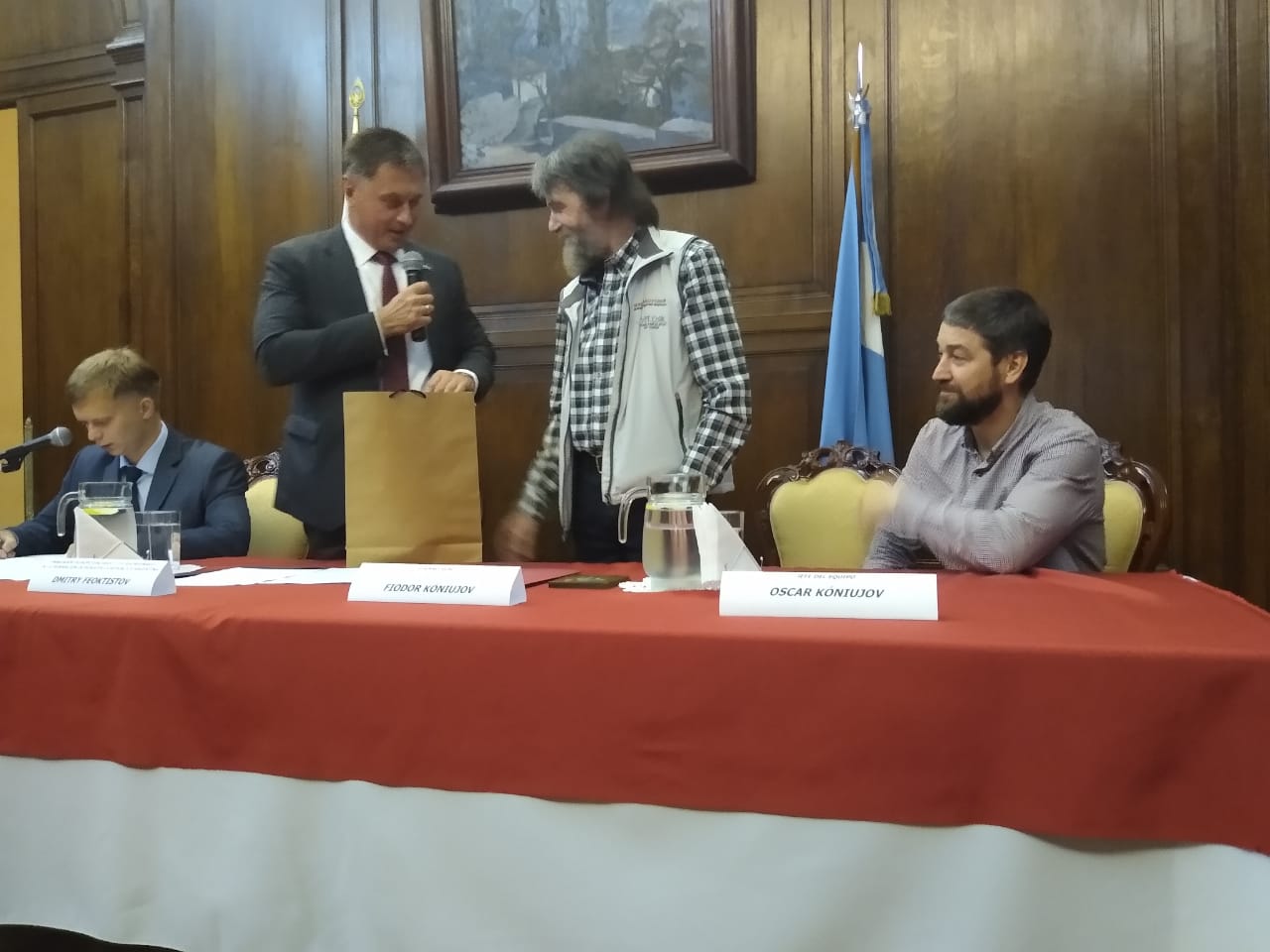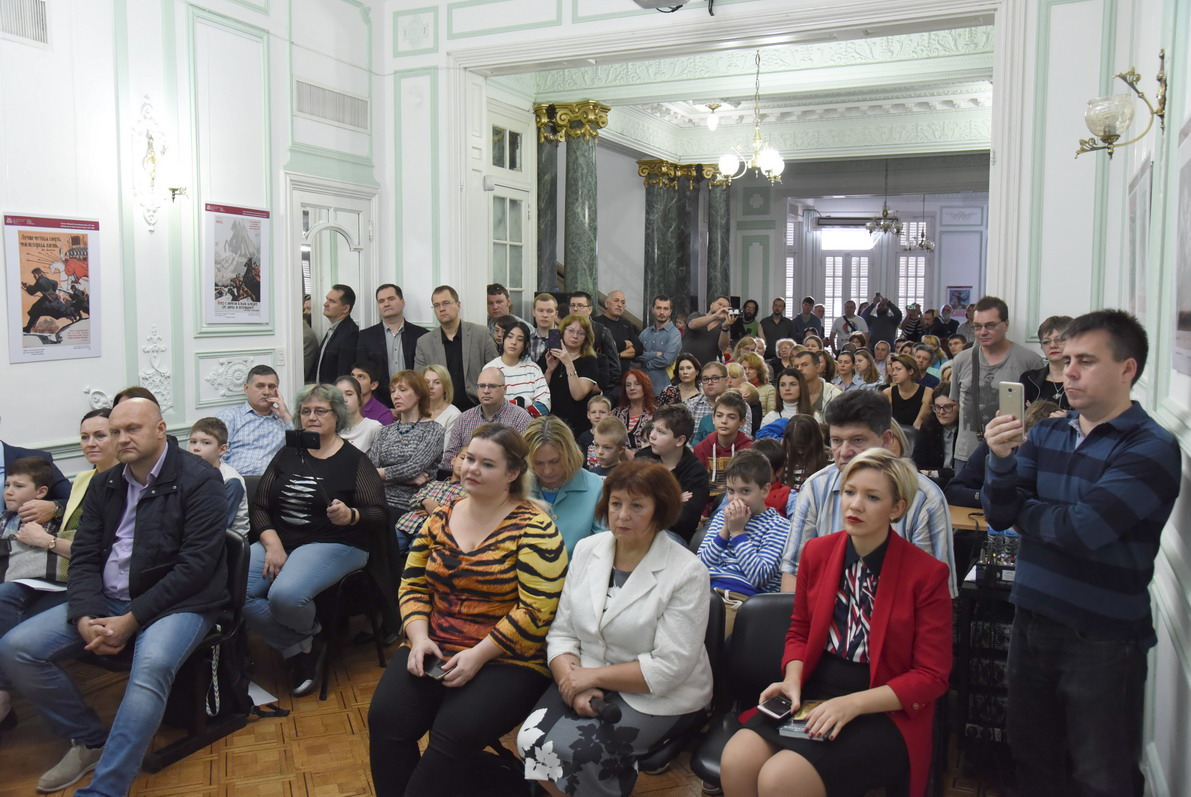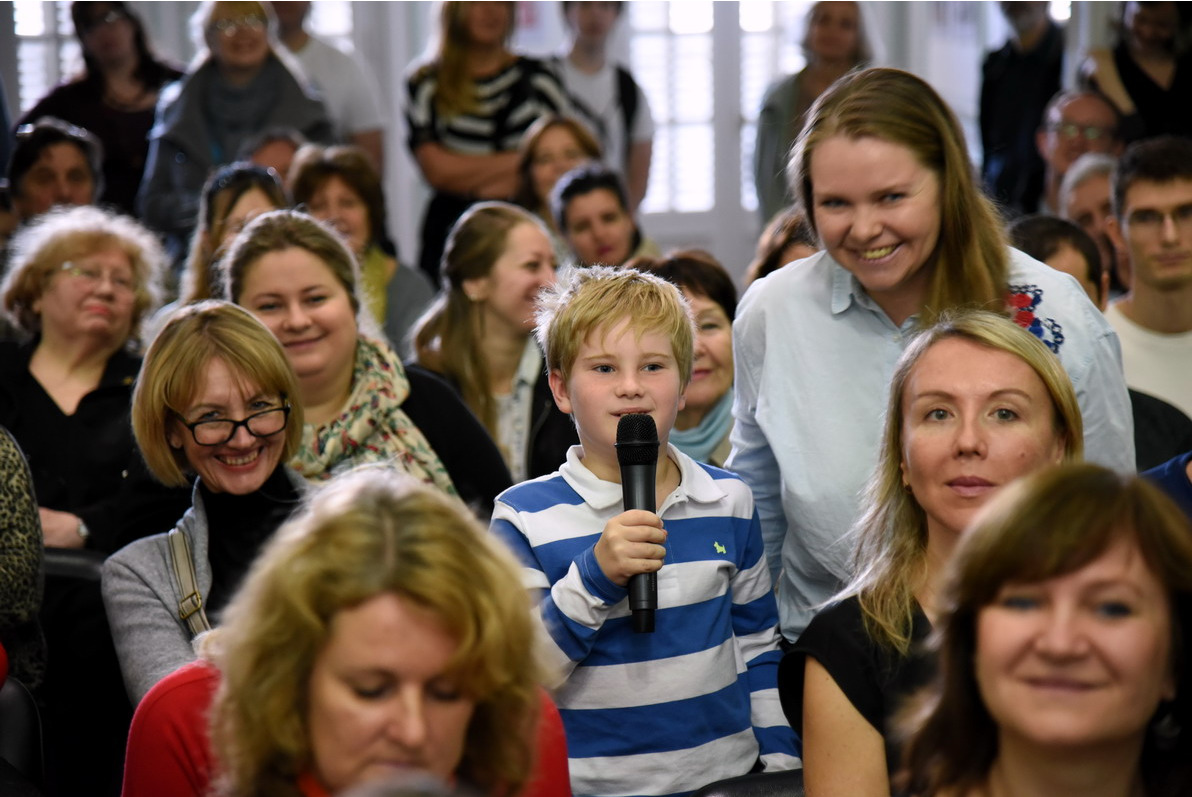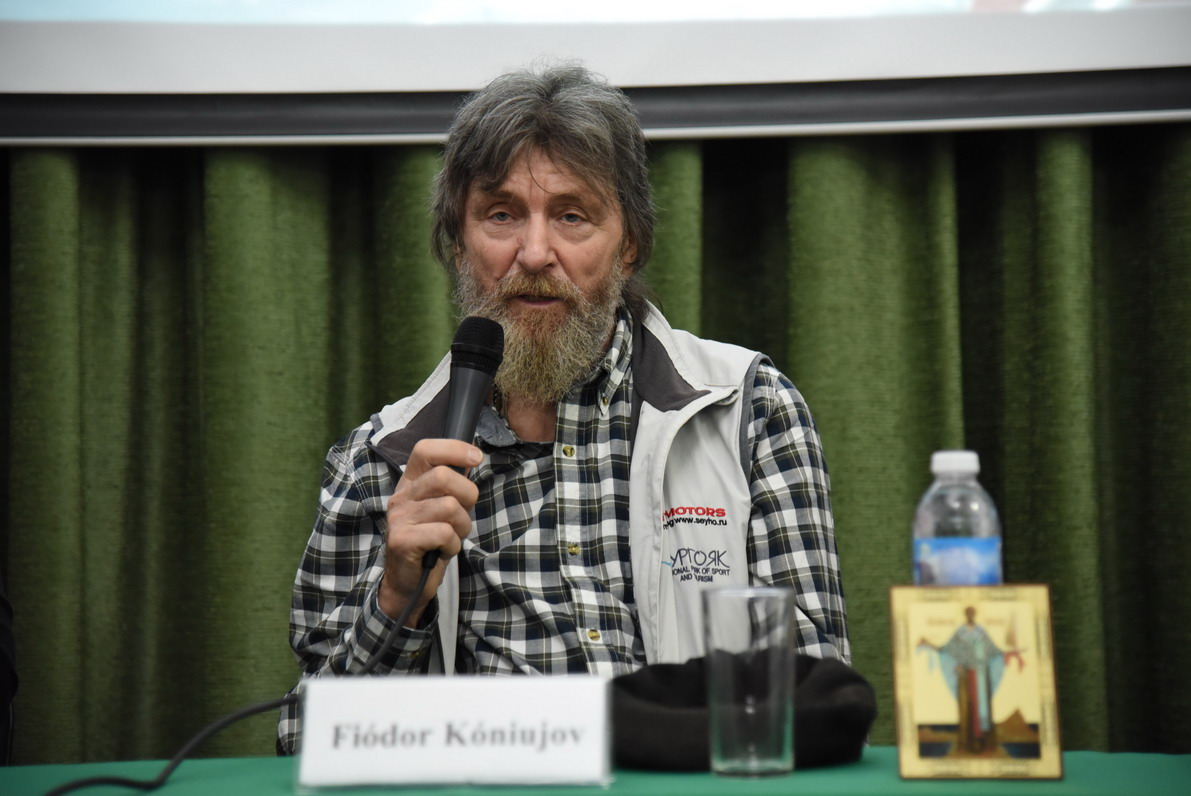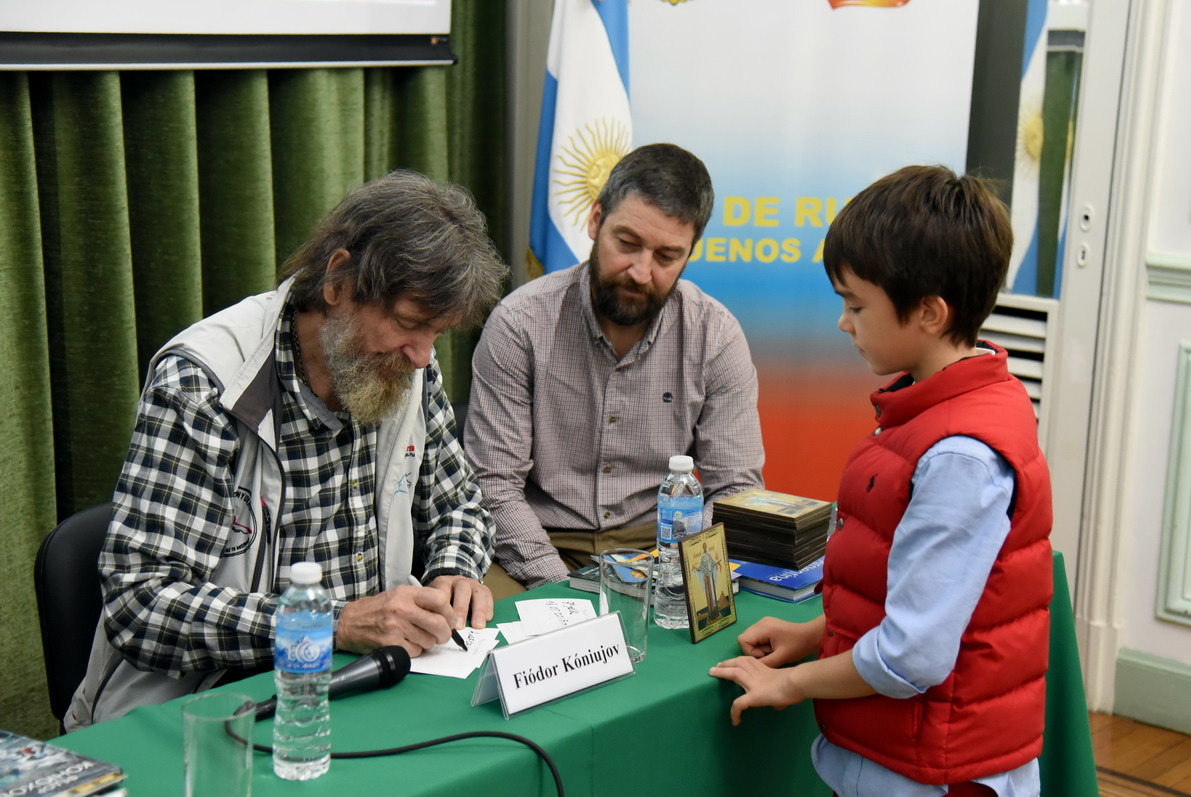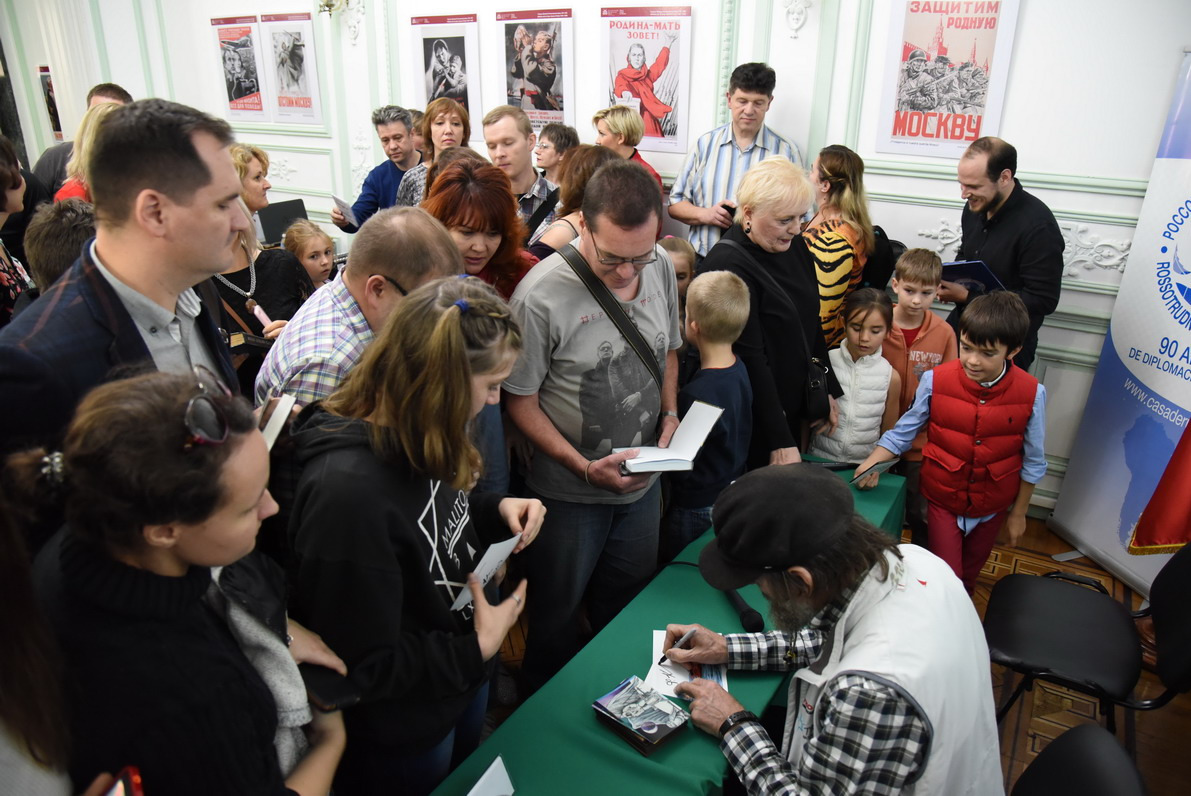 On 18 May, the representative office of Rossotrudnichestvo held a meeting with our compatriots living in Argentina.  It turned out to be a warm-hearted discussion covering various topics.  A big thank you to the organizers for this opportunity.
Today, on 19 May, we fly to Moscow.  After five months of loneliness, I fell into a whirlpool of events, hundreds of people, hustle and bustle of the big city of Buenos Aires, all this being a good practice before arriving in Moscow, where I always have a busy schedule.  Periodically, I catch myself thinking that these are some temporary events and I will soon again return to the ocean.  The ocean is holding me and does not let go.  All the time it seems to me that I hear its sound, but it may be simply the noise of an air conditioner outside.  I'm constantly anticipating that the room would be lifted and swung from side to side.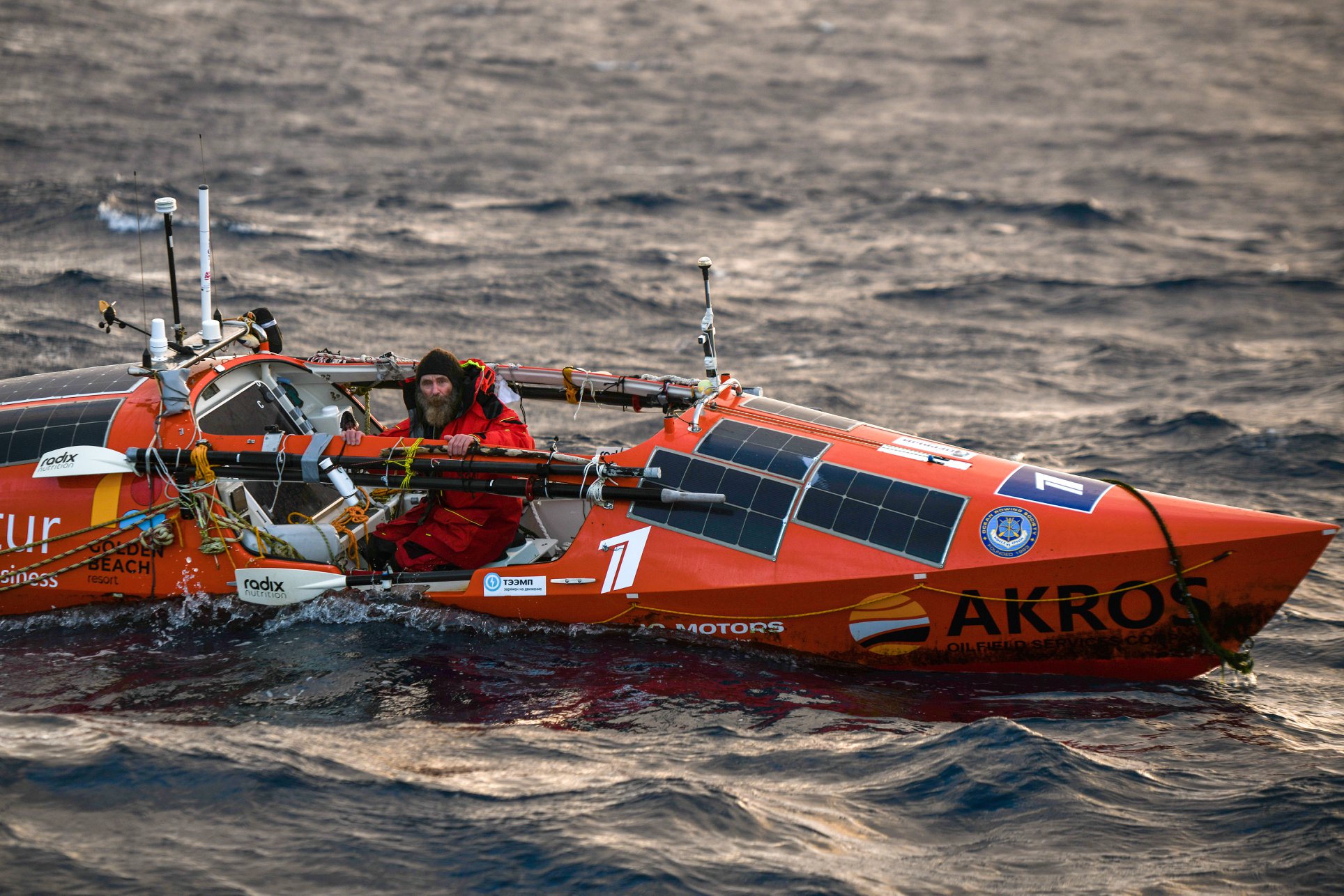 The life on dry land has suddenly broken into my existence.  It all happened so quickly that I still cannot fully comprehend that I am on solid ground, I live in a hotel in the centre of Buenos Aires, a hot breakfast is guaranteed for me from 6 to 10 am, there are white sheets and in the bathroom, hot fresh water pours out of a tap just like that, without any effort.
To get fresh water in the ocean is quite an operation.  It is necessary to wait for good weather so that the boat was on an even keel, because if the boat drops suddenly, the desalinator sucks in air and stops working.  You must pre-charge the batteries, and this again requires good weather.  Then, little by little, with all due precautions, you turn the unit that desalinates the sea water on and try to pump water into all free containers within one hour.  I usually used empty carbonated drinks bottles, they are strong and have thick walls.
Here on terra firma, we take many things for granted, and only after many months in Spartan conditions do you begin to appreciate the comfort that humanity has surrounded itself with.  In the ocean – fresh water means life.  If my fresh water maker had failed, I would not have reached Cape Horn.
I began to sort out my diaries and think about how to commence working on my new book.  It is necessary to tune in and immerse oneself into work while memories and experiences are still fresh.  This book will be difficult to write, on the one hand, I had the monotony of the Southern Ocean and weather conditions – on the other hand, there was plenty of time to think about my whole life and review the past years.
When the team from Moscow was sending me a weather forecast and it indicated – a storm of 36-40 hours duration, I understood – it would be necessary to lie securely fastened in the cabin and think, pray and remember all the years that have passed.  It was impossible to go out onto the deck, the waves would have washed me away overboard.  Even moving the weight from the aft cabin to the navigation cabin was dangerous, as the balance of the boat would be disturbed.  Plus, the boat would be thrown from side to side with such force that you could get badly hurt, and it would have meant the end of the journey.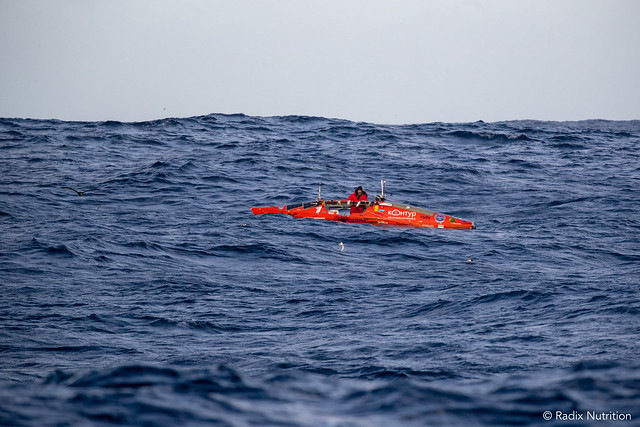 Why was I so slow in my progress towards Cape Horn?  In fact, this voyage was two times slower than the average modern rowing boat crossing the Atlantic.  This is an important question.  I compare my previous passage across the Pacific Ocean from Chile to Australia, then the distance covered was 9,400 miles in 160 days.  Read more here.
In this last journey from New Zealand to the Drake Passage, I travelled the distance of 6,400 miles in total in 154 days.  Add another week to that and it would have been the same 160 days.  Thus, the distance was 3000 miles less than in 2014, and I covered that distance practically over the same time (minus a week).  It was totally unexpected for me.  My estimates for the boat speed and daily distance covered proved to be wrong.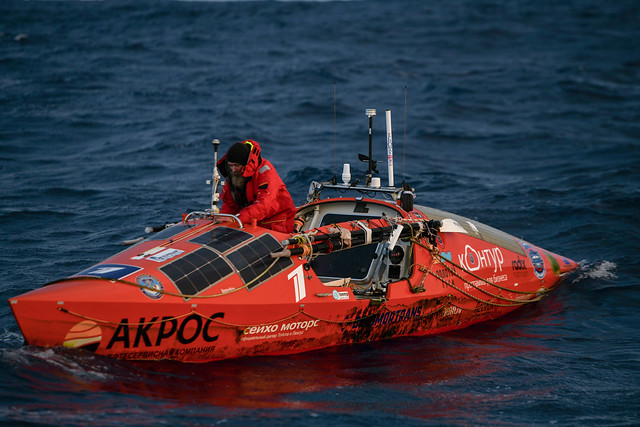 The waves, winds and currents of the Southern Ocean turned out to be chaotic, multidirectional.  Here, every meteorological phenomenon is very powerful and has a mind of its own.  For a sailing yacht, this is not so important, the main driving force of the day is the wind, and there is a lot of it in the Southern Ocean, setting up the sails ensures steady progress along the course.  For a rowing boat, everything is important – wind, waves, current, swell, wind waves, residual waves from a previous storm.
The parameters of the boat were practically the same as 5 years ago (both "AKROS" and "Turgoyak" were designed by Phil Morrison and built by the Rannoch Adventure shipyard) – and yet, the speed was 40% slower than in 2014.  This should be taken into account by those oceanic rowers who are thinking of rowing along this route.  In the Southern Ocean, you will go slowly, do not expect the speed rowing in the trade-winds latitudes.  Allow yourselves 1,000-1,500 miles per month.  And do not forget to paint the bottom well with antifouling paint, apply 6-8 layers, so that you will not be carrying with you 50 kilograms of shells to the finish line.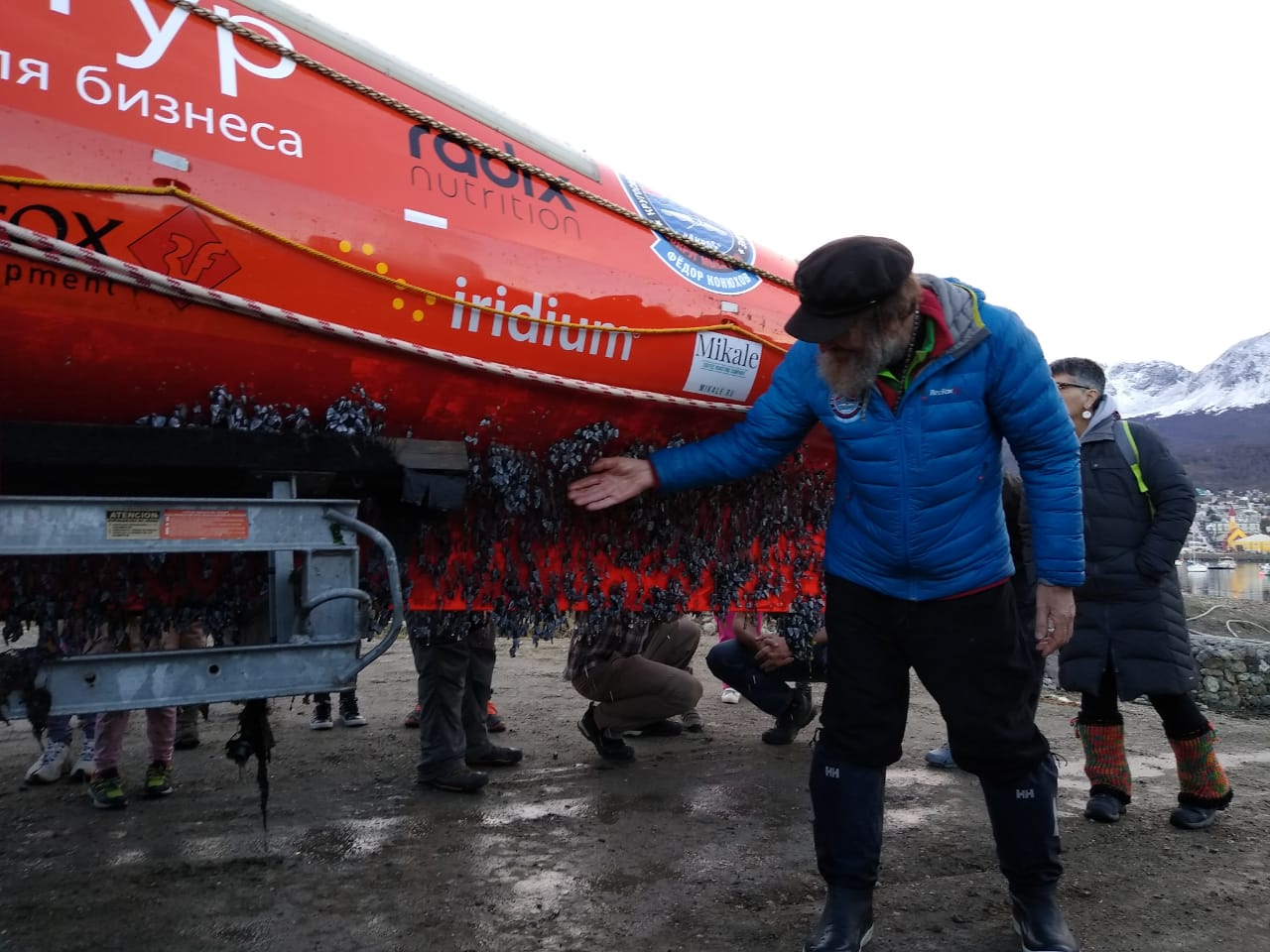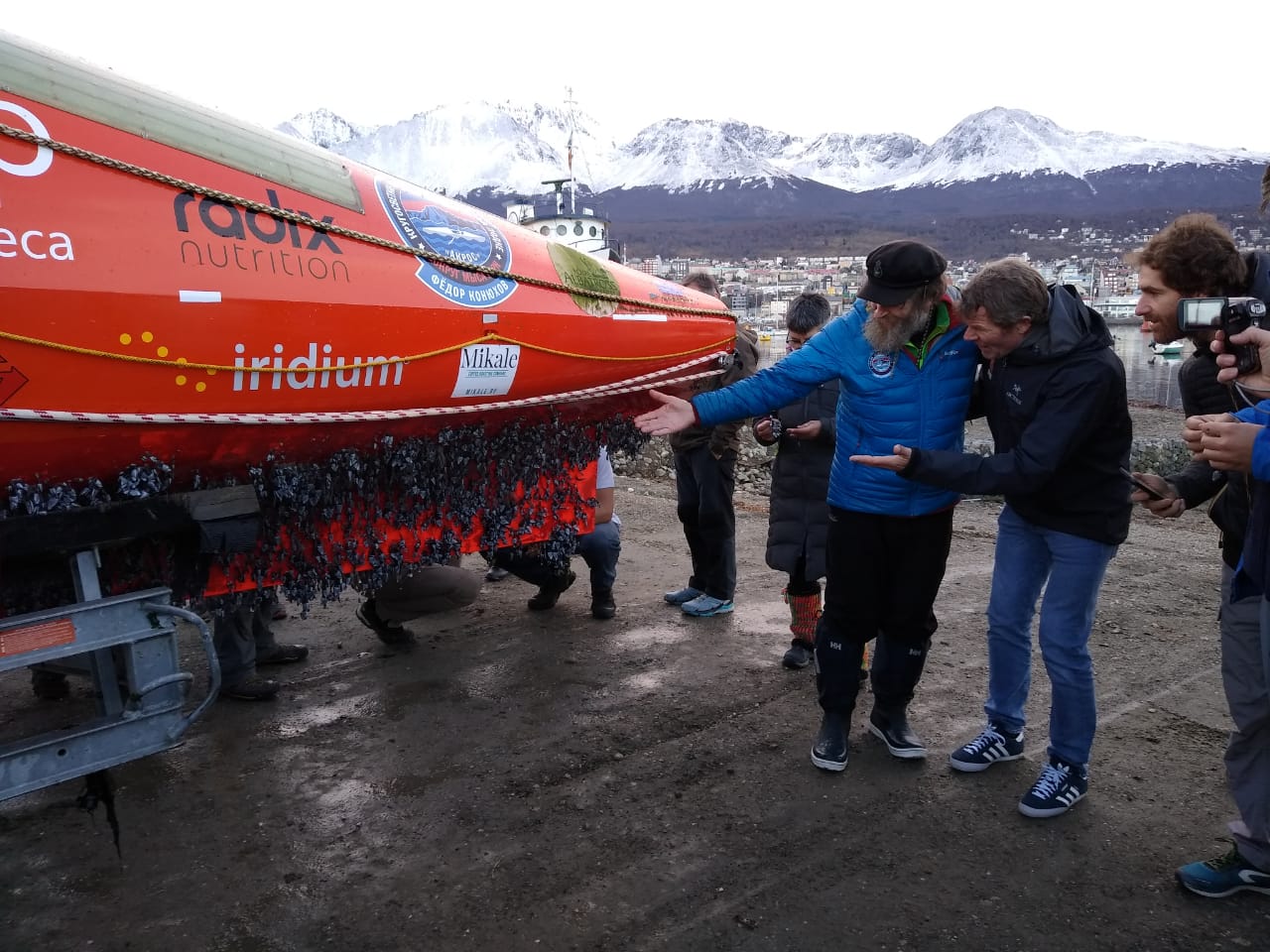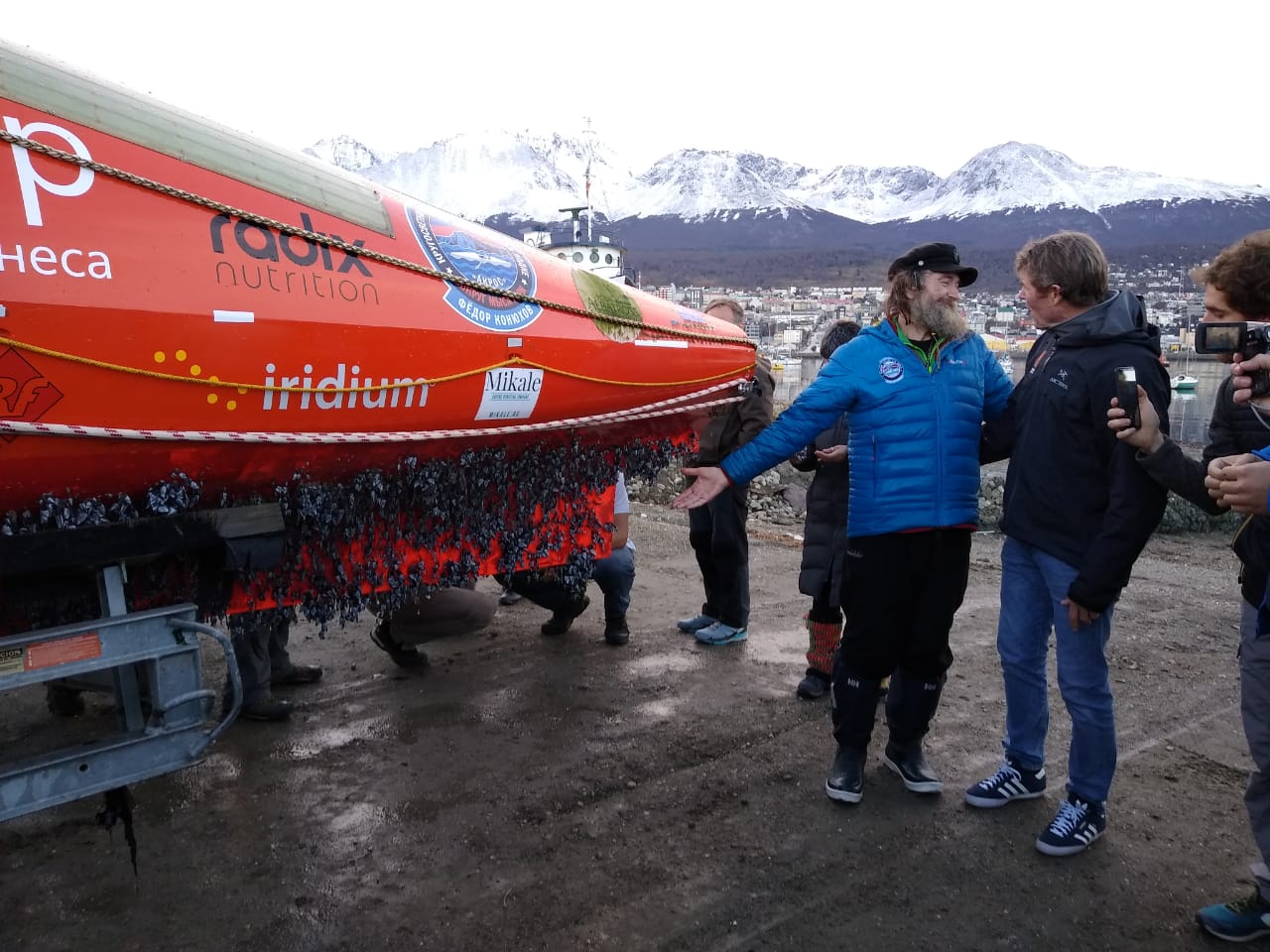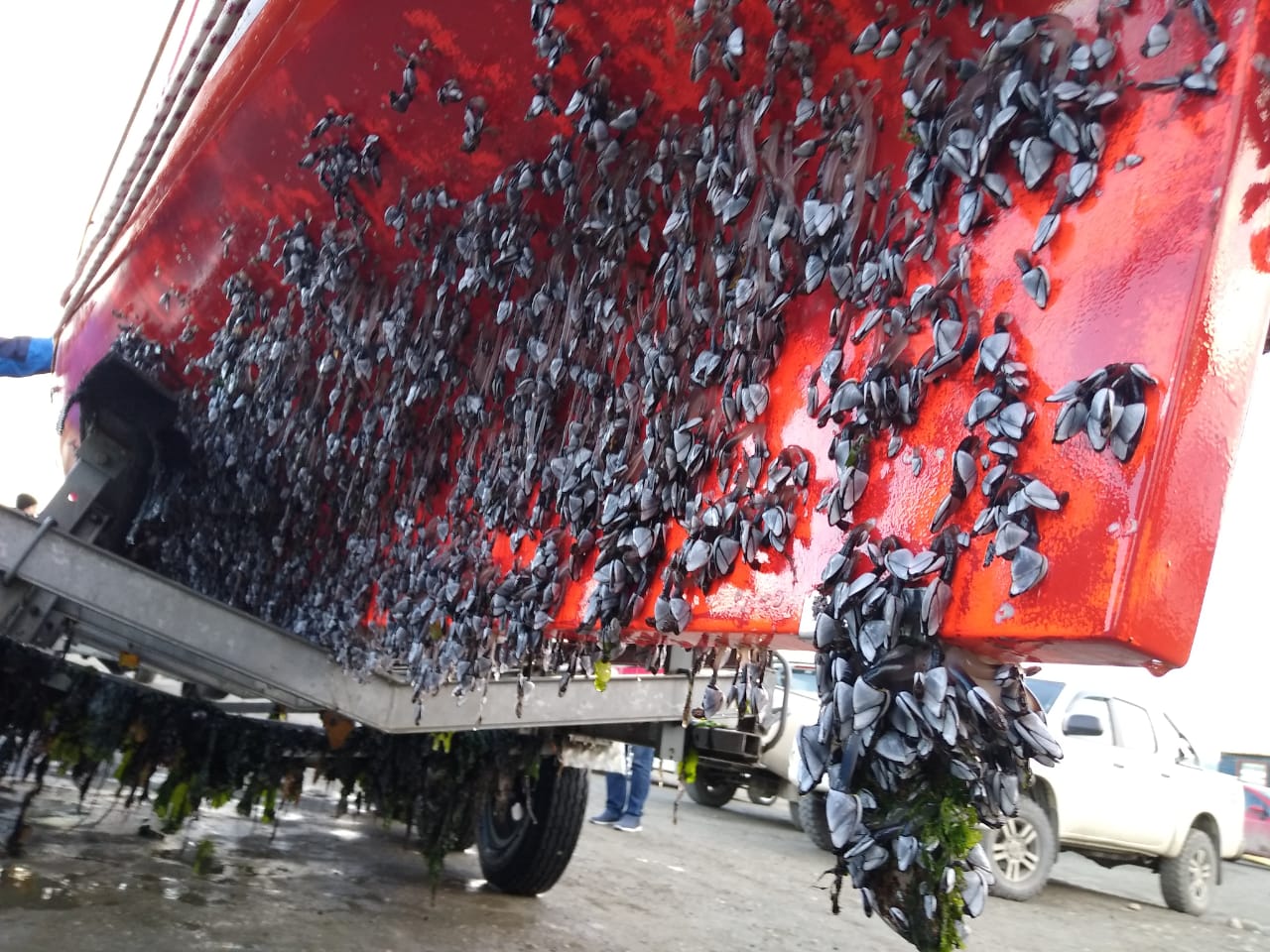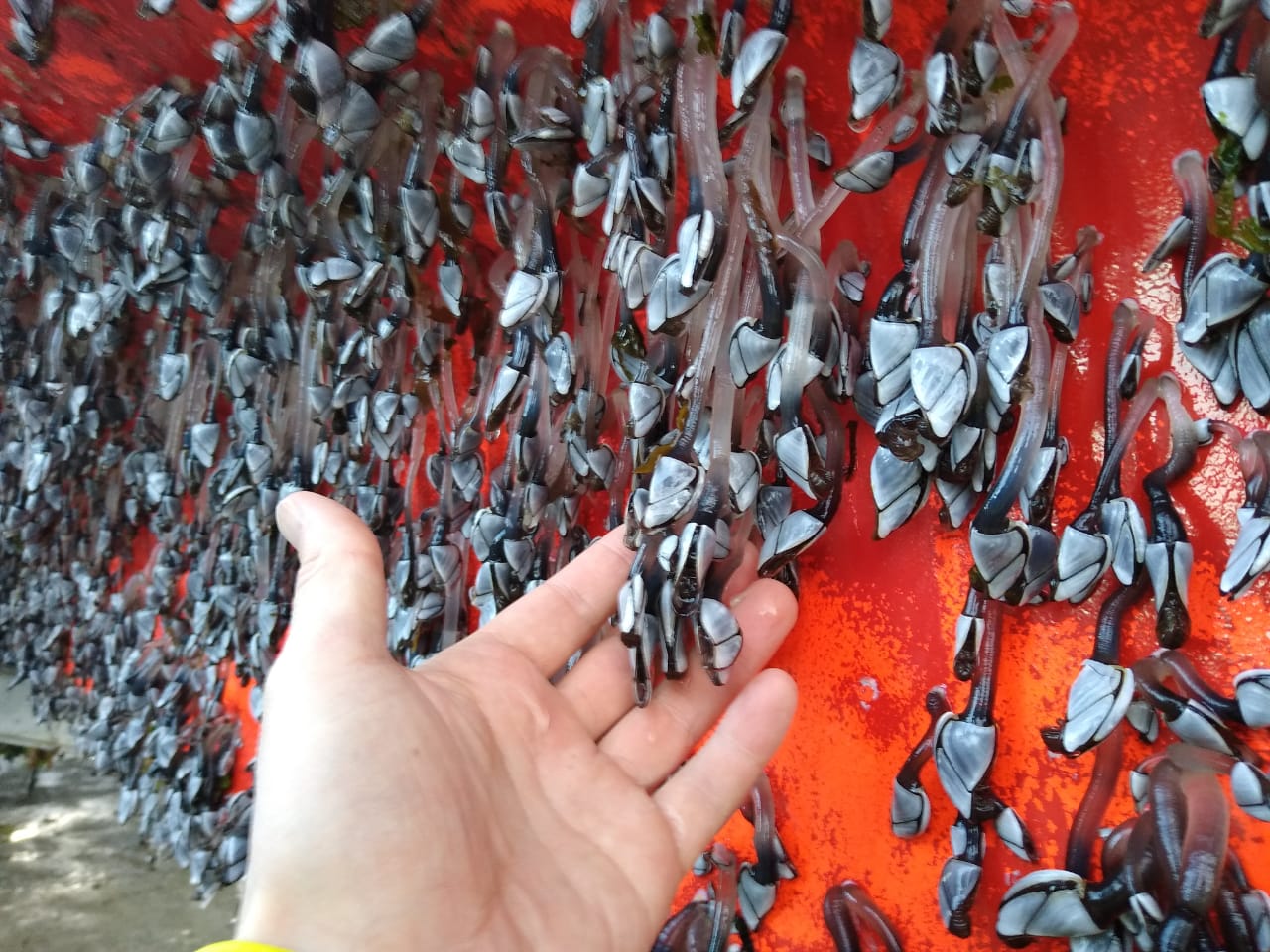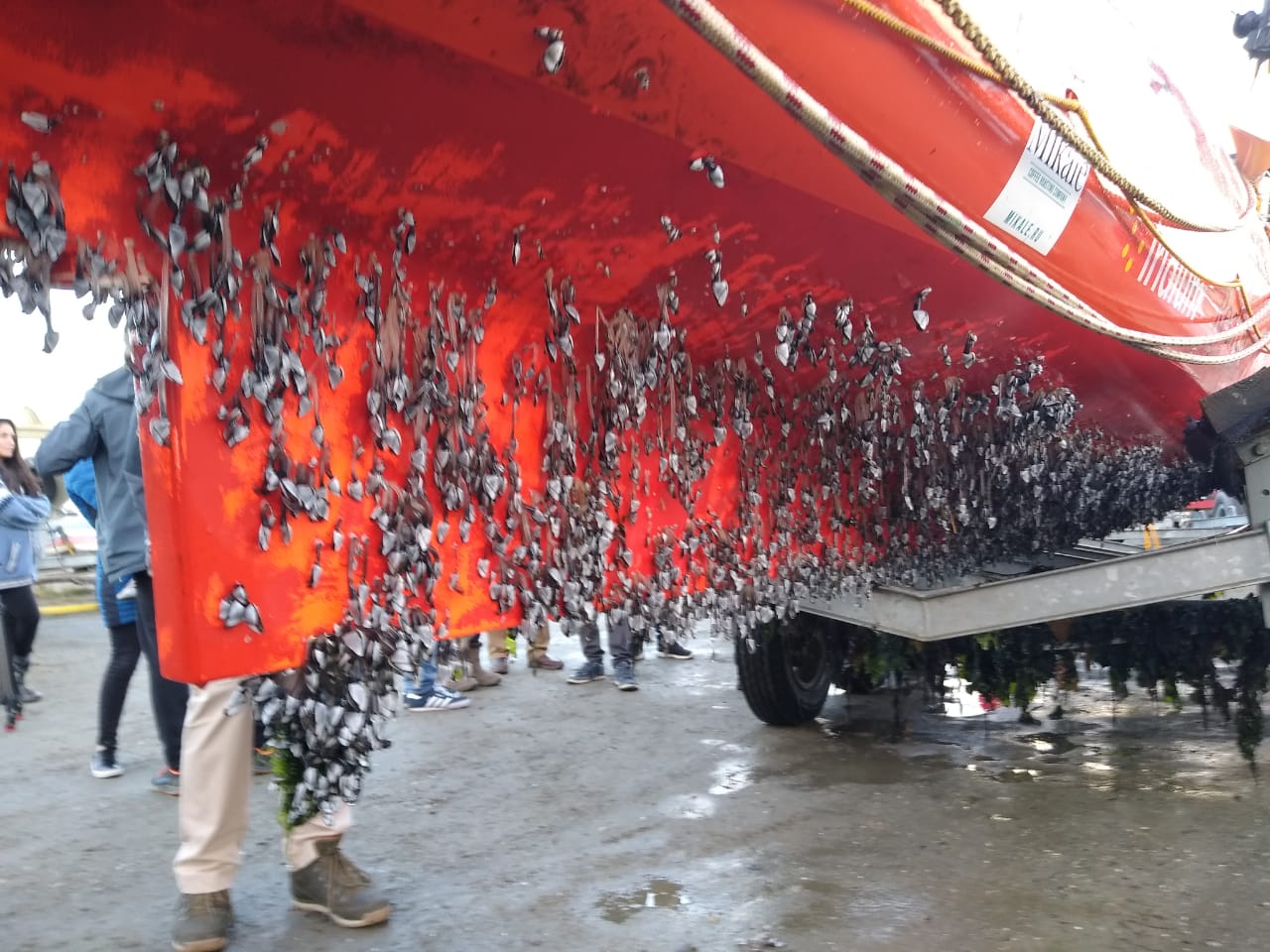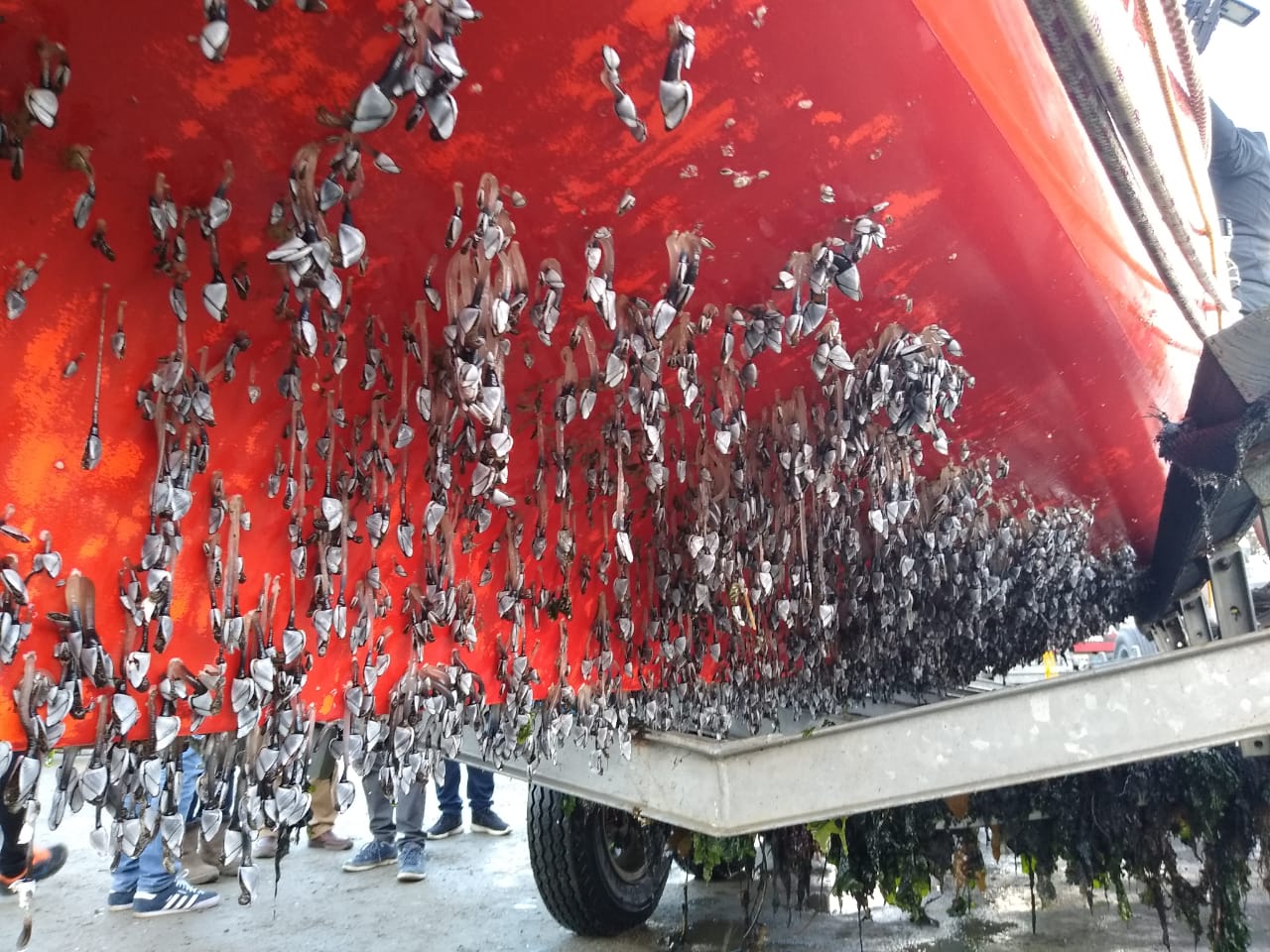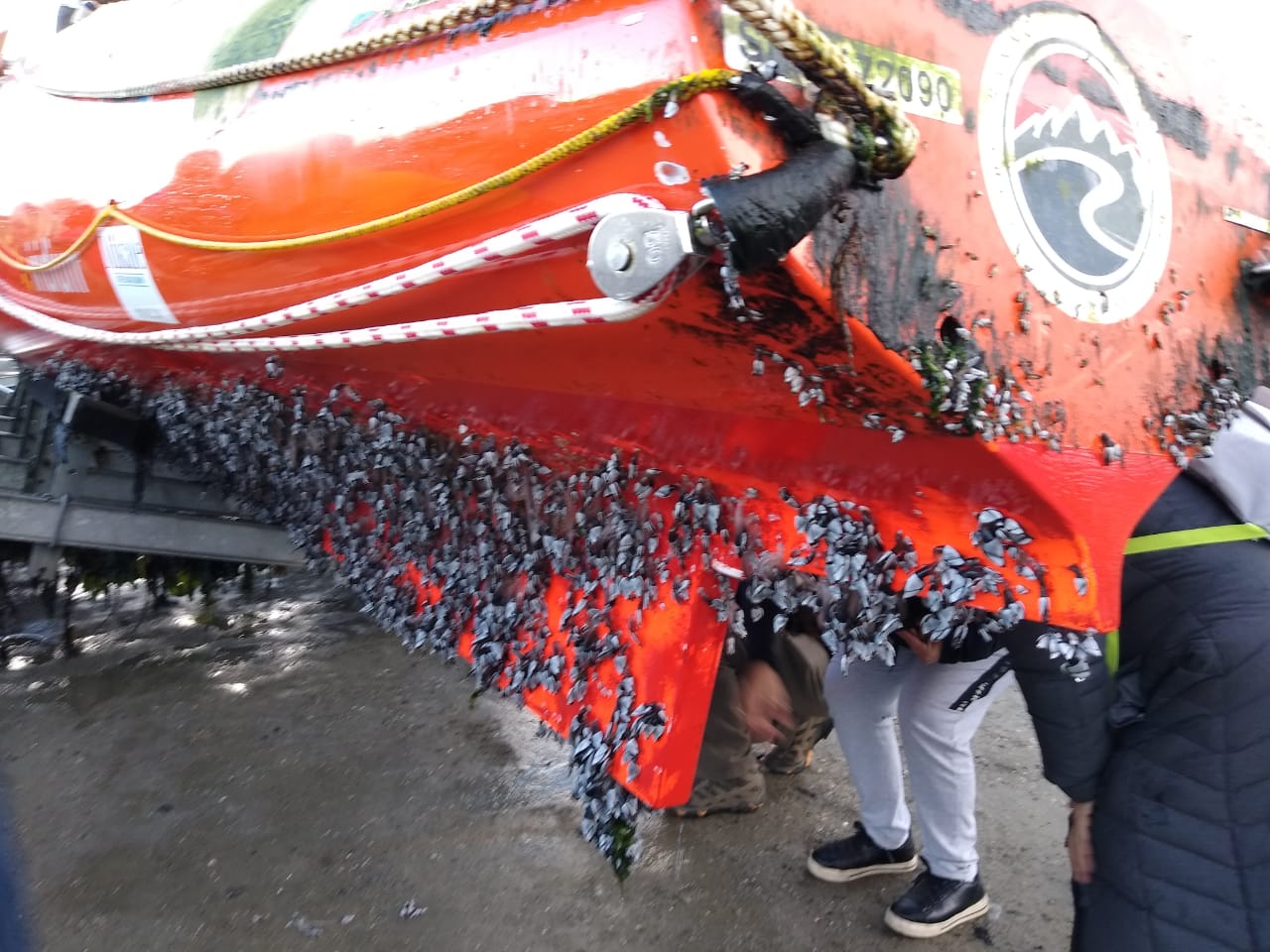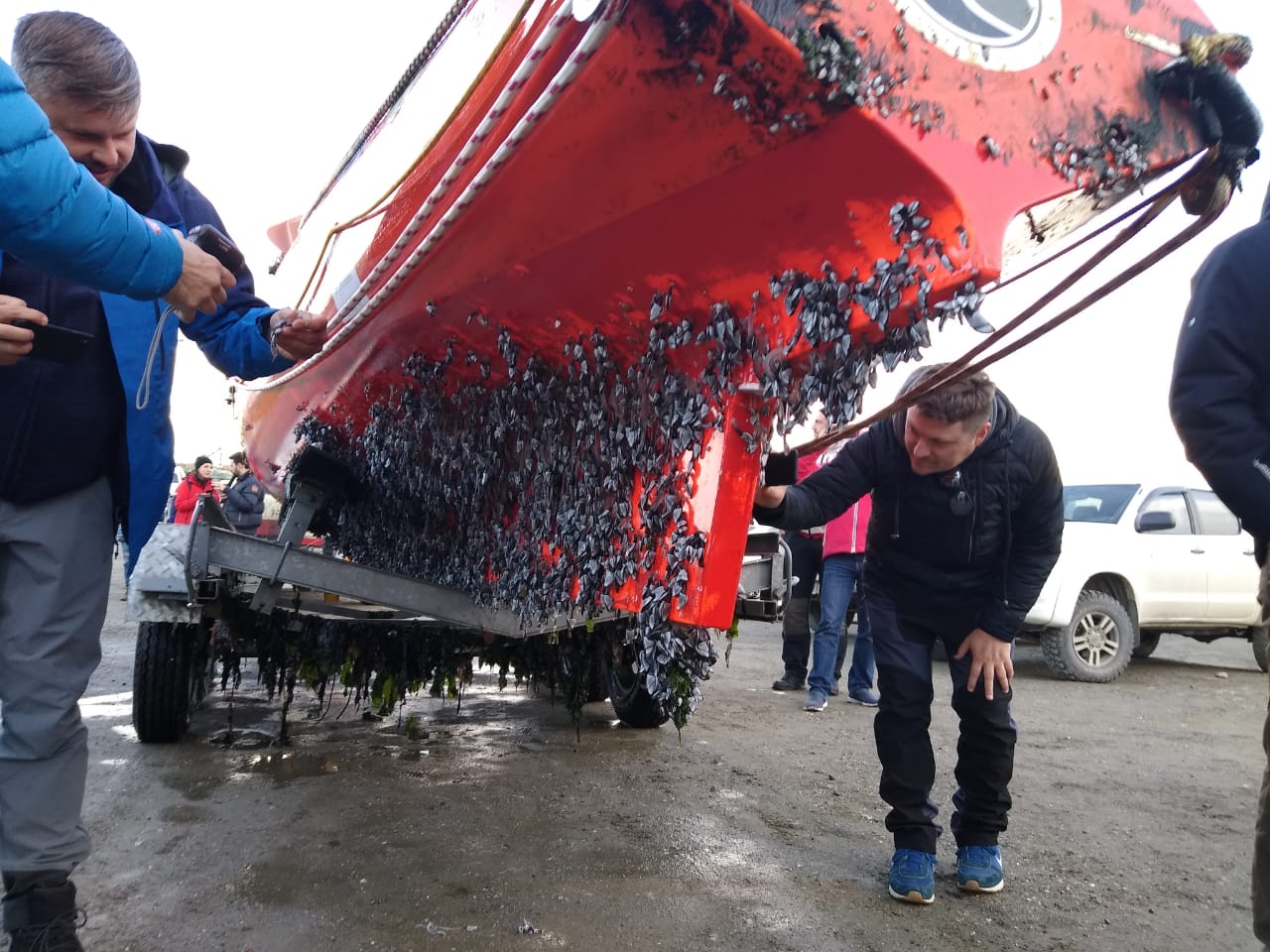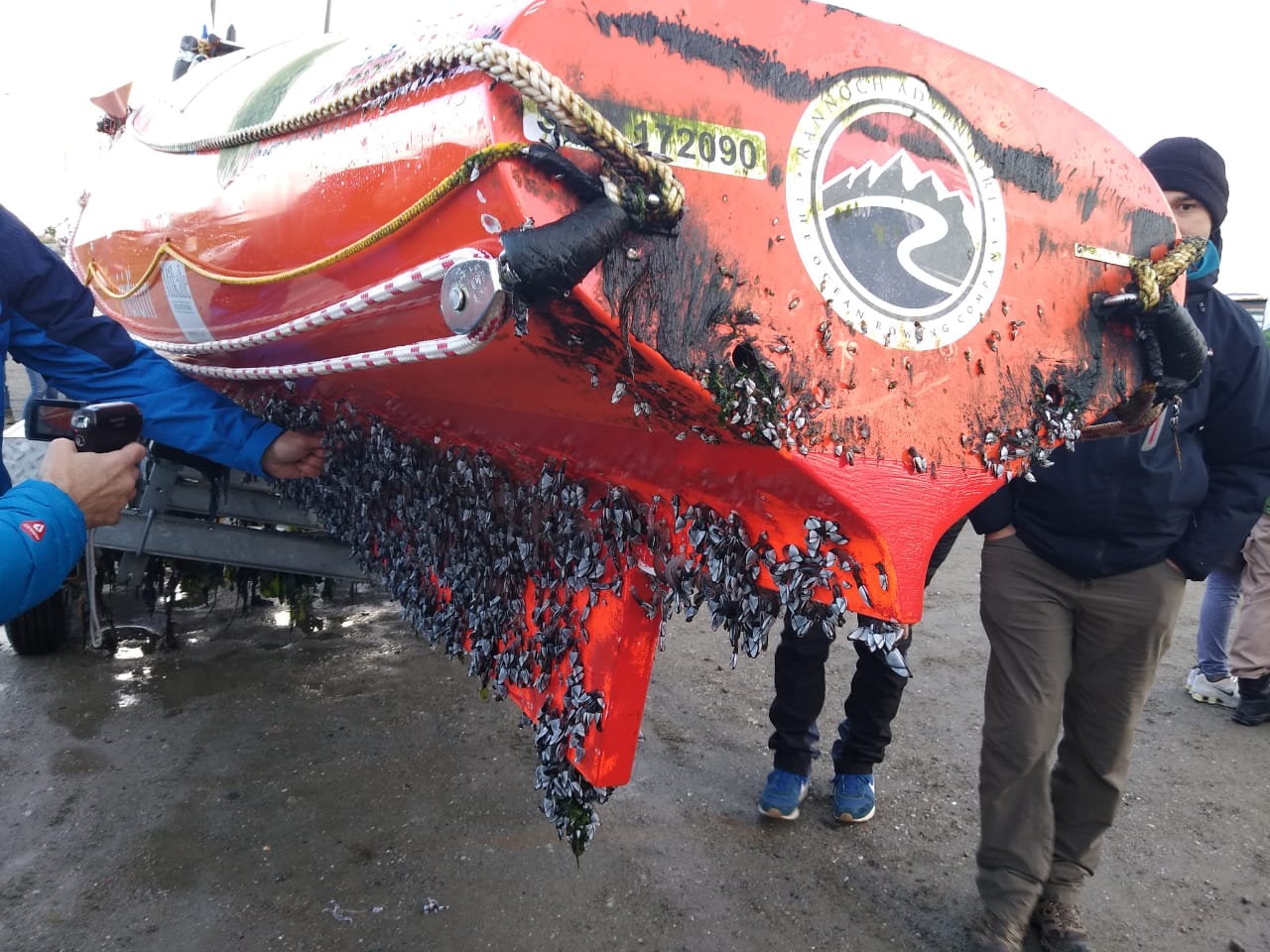 A few words of advice about work on the deck.  While passing from Chile to Australia in the trade-winds I spent 70% of the time on deck and 30% on rest and stormy weather (mostly heavy rains, thunderstorms, squalls).  The passage in the Southern Ocean allowed less than 30% of the time on the deck, and 70% of the time I spent inside due to storms and the inability to remain on the deck.  This also needs to be considered for future passages.  For me, it turned out to be another unpleasant surprise, but nothing I could do about it when I realised that I was already too far from New Zealand and there was not a single island on route that I could call in.  To complete this passage I had to get to Chile and to cross the ocean.
I will pass all the information that I gained during this passage over to my friends because when I was preparing for the journey, I also studied the experiences of other rowers.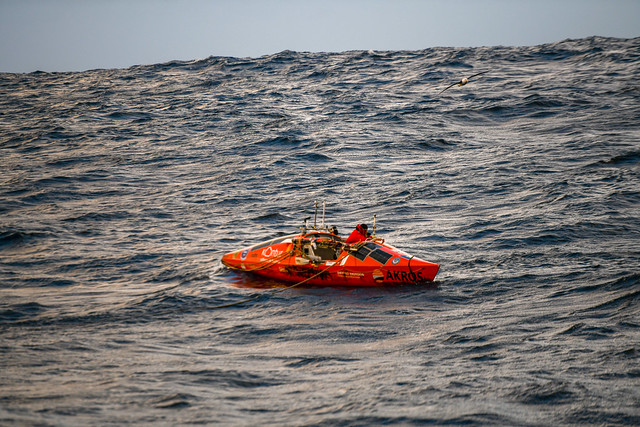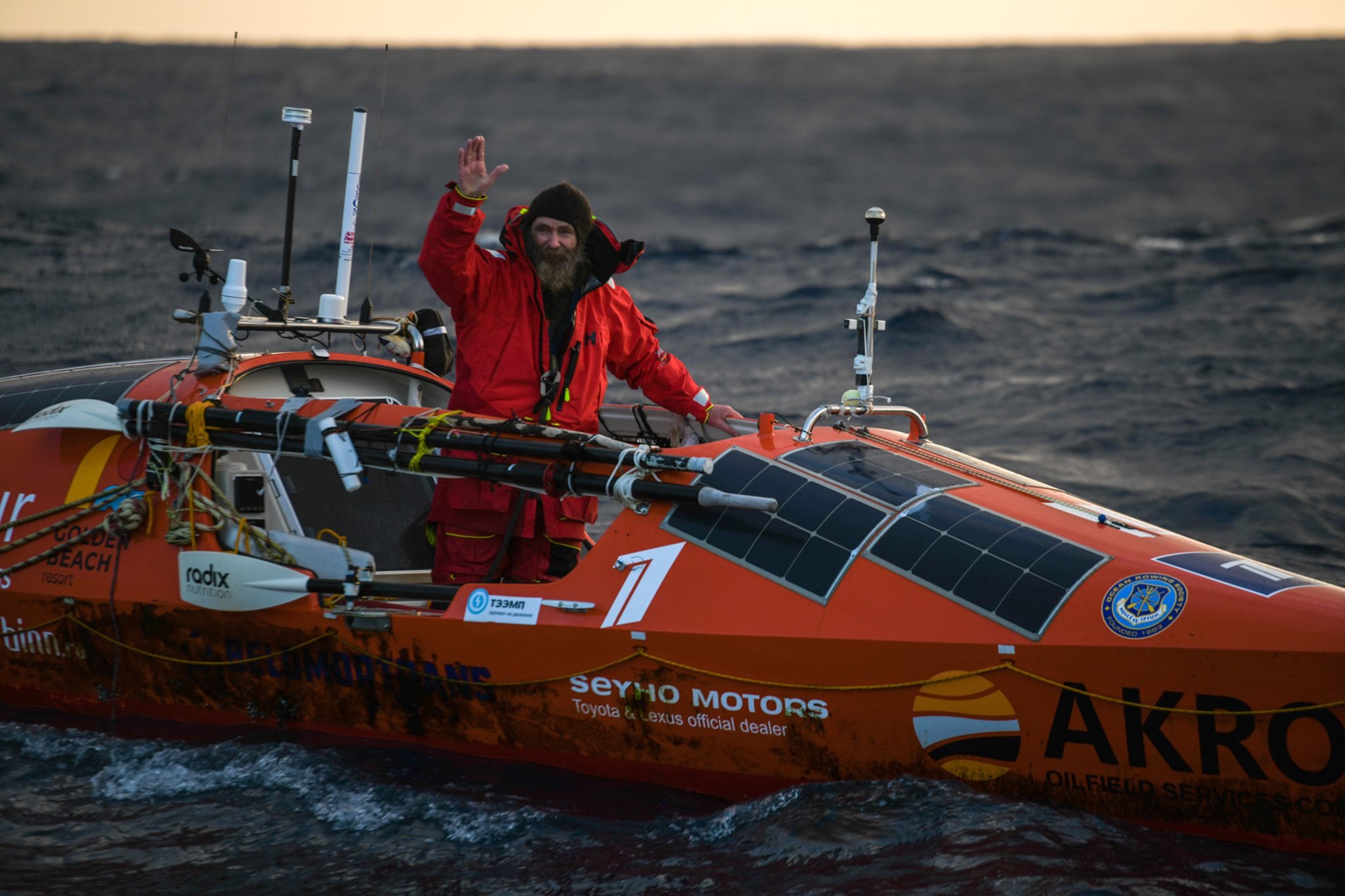 A similar situation was in the project of a round-the-world flight on a "MORTON" balloon.  I was able to fly around the world from the first attempt only thanks to the unique experience accumulated by my predecessor – an American pilot Steve Fossett, who had five failed attempts and made emergency landings (including in Russia, in the Krasnodar Territory) and only on his sixth attempt he managed to successfully fly around our planet in 13 days.  These attempts formed a database and information that allowed Cameron Balloons to create an aerostat, on which I managed to fly around the world in 11 days.  If it would not be for Fossett, I would not have been able to fly around the world from the first attempt.
I dedicate my voyage from New Zealand to the Drake Passage to the pioneer of ocean rowing, Peter Bird, an Englishman.  Peter had the greatest number of attempts to cross the Pacific Ocean alone from west to east.  In 1996, he made the last, fifth attempt to cross the North Pacific Ocean from my native port of Nakhodka (Primorsky Region) to the US coast.  Launched in March, he died in the Pacific Ocean in June 1996.  They found the boat, but Peter's body was never found.  I saw his boat in England, the bulkhead of the cabin was broken, it looks like a wave broke the bulkhead.  This was Peter's fifth attempt to cross the Pacific from west to east.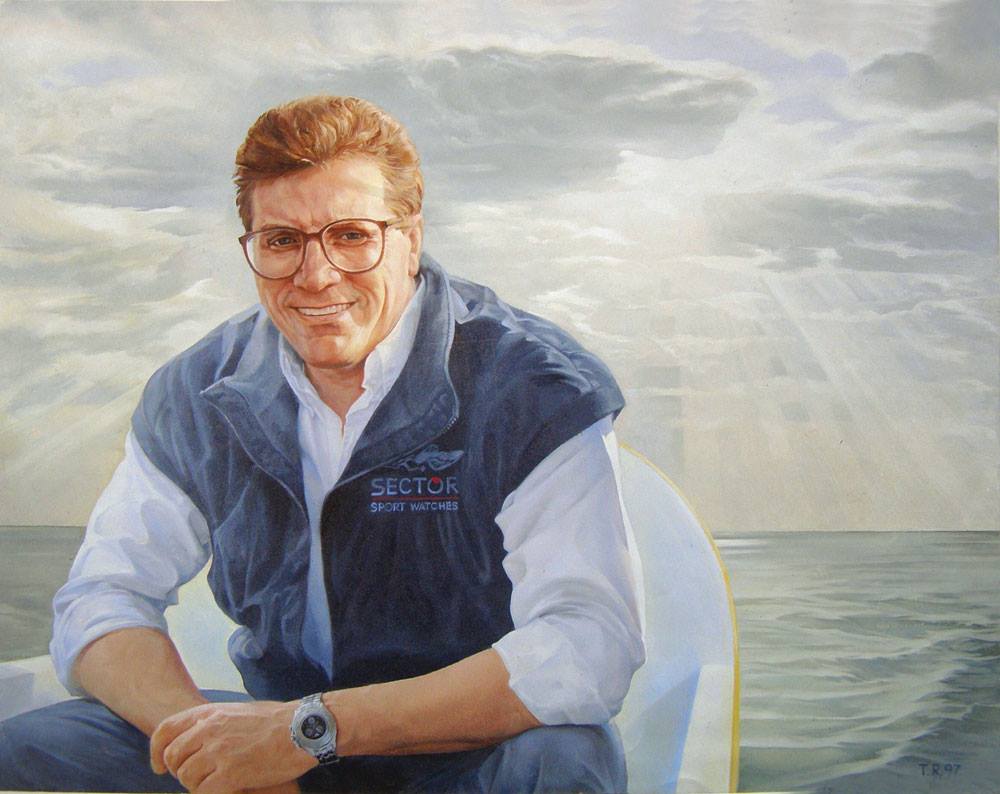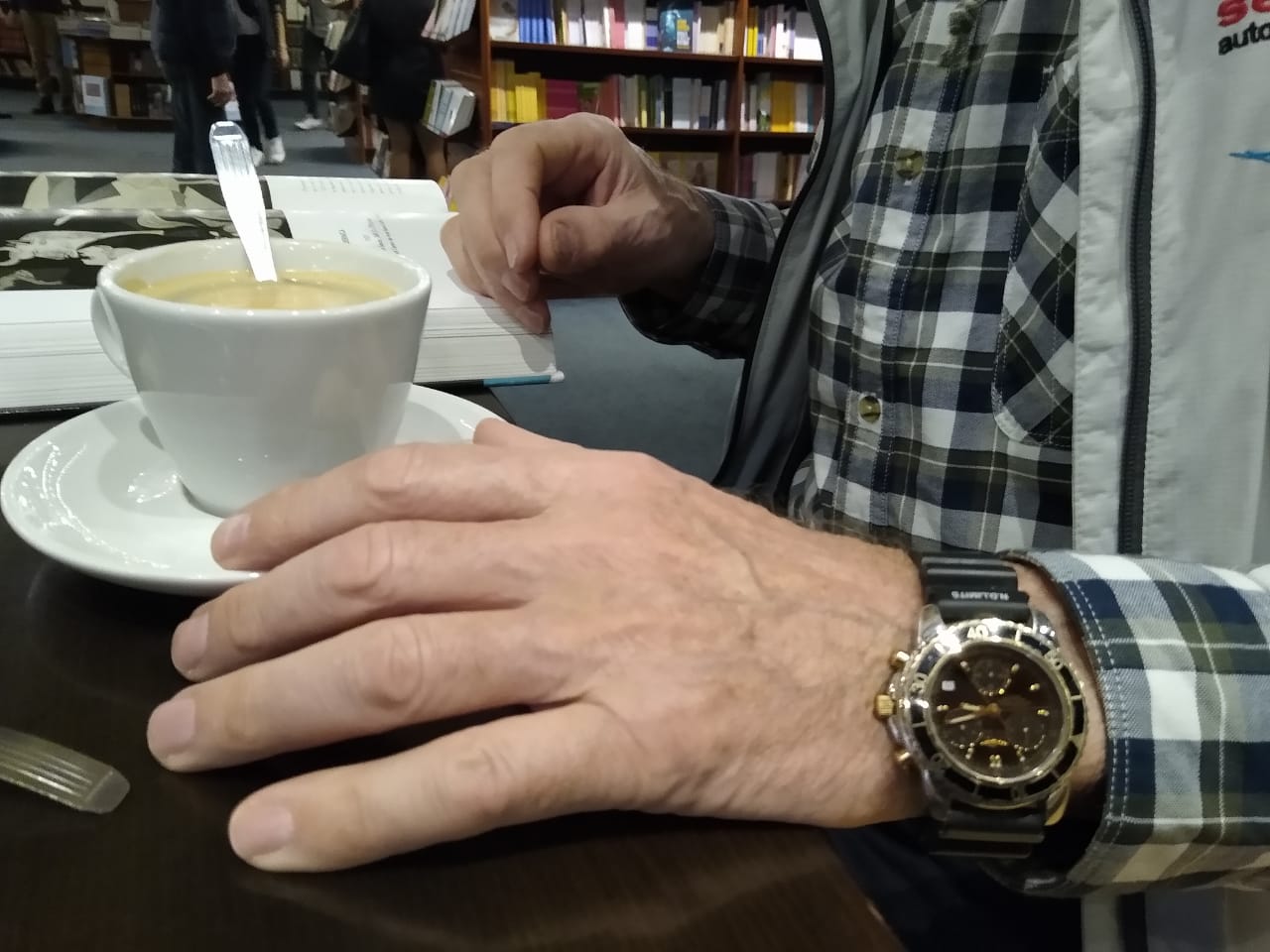 Painting "Peter Bird". Author – Tatiana Rezvaya-Krachlow.
I had Peter's watch "Sector" with me on board the rowboat "AKROS", which was brought to New Zealand by another English rower and record holder Simon Chalk.  Simon has 9 ocean crossings under his belt – six transatlantic and three Indian Oceans.  All on rowboats.  In 2014, he was the technical manager of my Pacific crossing from Chile to Australia.  He taught me a lot.  This time, Simon also advised me and, before my departure from New Zealand, gave me Peter's watch, in the hope that part of Peter would go with me through the Ocean, which took his life.  I hung them all the time on the bulkhead and now I'm taking it to Moscow.
See you in Moscow.  God willing, we will celebrate the Day of St. Nicholas the Wonderworker in Russia.