Land at last! Day 160
31 May 2014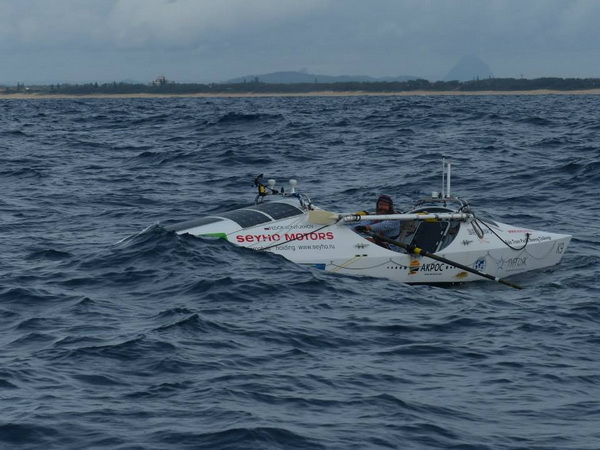 On Saturday, May 31st, 2014 at 13:13 Brisbane time, Tourgoyak landed on the east coast of Australia finishing the continent to continent rowing marathon across the Pacific Ocean. Fedor Konyukhov had crossed the largest ocean on the planet solo, non-stop, unassisted and in a record time of 160 days.
He started the transpacific crossing on December 22, 2013 from Chilean port Concon, and160 days and 9,400 nautical miles (17,408 kilometers) later he landed in Australia.
This was an enormous undertaking. Fedor is now the first Russian who has done both the transatlantic and transpacific rowing. He rowed across the Atlantic Ocean in 2002 in 46 days.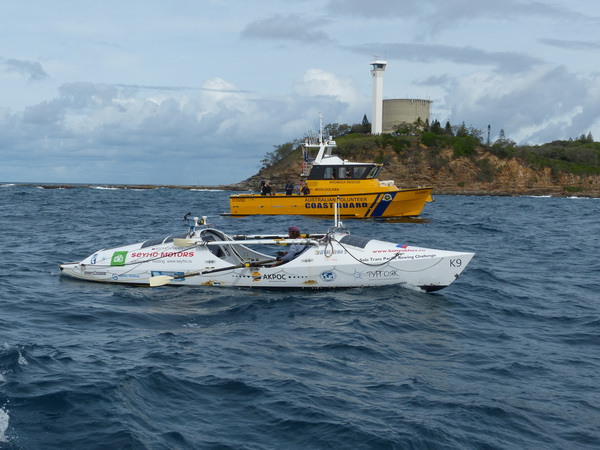 Fedor and his boat were greeted by a large crowd of locals and guests of Mooloolaba. After going through customs and security, Fedor took his first step onto a public beach. Initially, He planned to row straight into the yacht club located at the Mooloolaba river mouth, but decided to land at the beach.
Fedor attended a press-conference at the Yacht Club of Mooloolaba answering many questions about his journey. His answers will be posted later this week-end.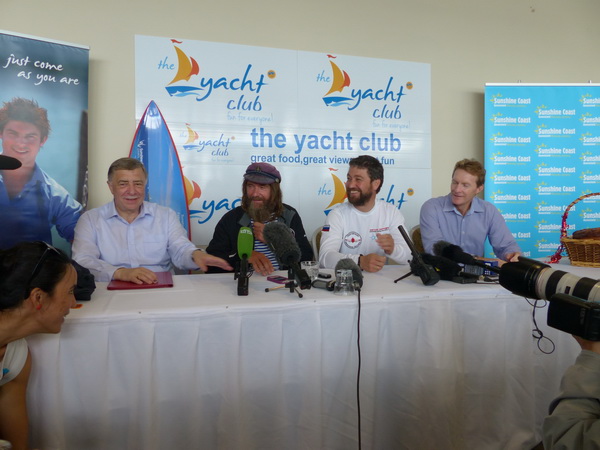 The ambassador of Russia in Australia, Vladimir Morozov, read a congratulatory letter from the President of the Russian Federation, Vladimir Putin.
Mayor of the city of Mooloolaba presented Fedor with a surf board, and in return the explorer gave the mayor one of the oars from the row boat.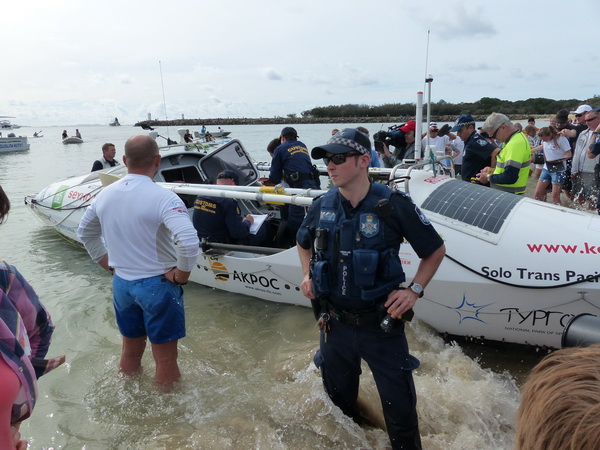 We would like to thank and congratulate every one who helped and assisted and followed this truly amazing project. We will post a comprehensive interview with Fedor later this week.
Fedor Konyukhov's support team.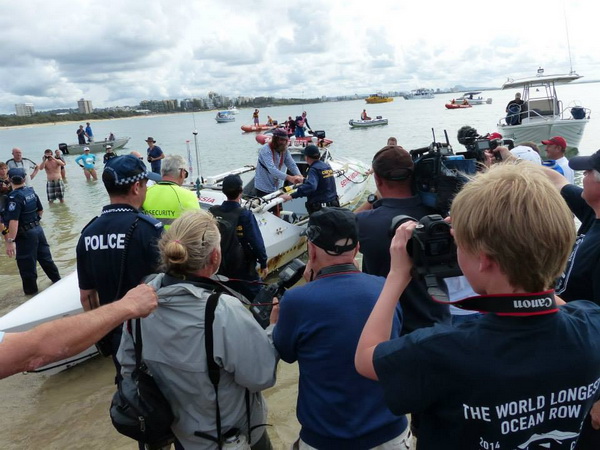 The transpacific expedition was supported by the Russian Geographical Society. To learn more about RGS and Fedor Konyukhov's collaboration click here.
The investors of the transpacific project:
The official partner of the expedition: Akros LLC.
The mass-media coverage is provided by the following:
Translated by Tatiana Koreski