Fedor Konyukhov is back home in Moscow, Russia
09 June 2014
On June 8th Fedor arrived at the Moscow airport in Domodedovo to be greeted by an excited crowd of his Russian friends, family, fans and supporters. The long journey from Moscow to Chile; across the Pacific Ocean on a row boat from Chile to Australia; and then flying back home from Australia to Russia has officially come to an end.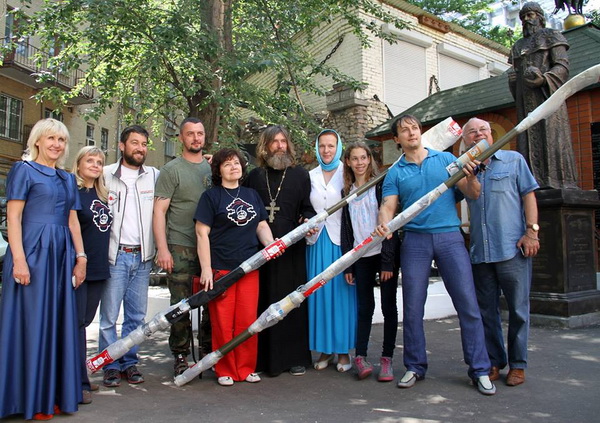 Fedor Konyukhov: "On November 18th, 2013 leaving Russia for Chile I didn't know what lies ahead and what was in store for me once I start rowing the Pacific Ocean. Six months later, I am back home, here in Moscow, surrounded by my friends and family. Two long oars that I brought with me on a plane are the only reminder of my 160 days of solitude on the ocean."
Completing the transpacific crossing from Chile to Australia on May 31st, Fedor didn't take his time to rest and recover, but decided to get home as soon as possible. The following week was busy and eventful with packing and arranging a trip home for the Tourgoyak row boat.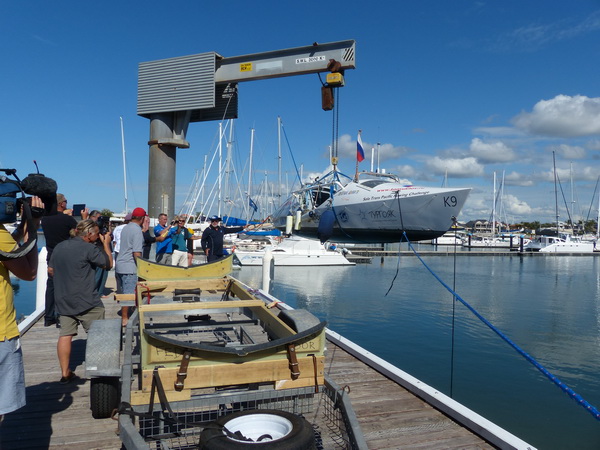 On Tuesday, June 3rd, Tourgoyak was lifted from the water and placed on the trailer to be dried, cleaned and packed for a long journey home in a 40ꞌ container on a cargo ship.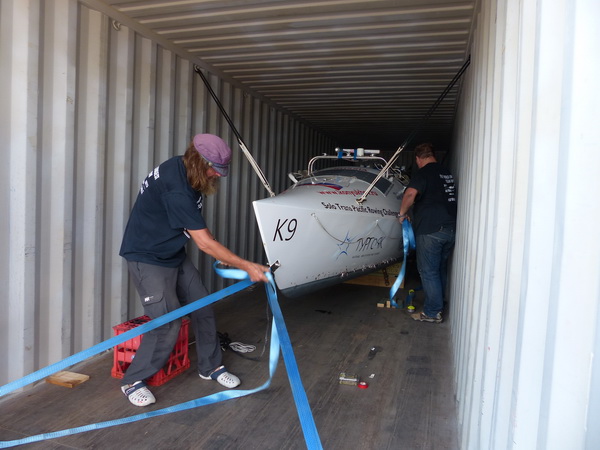 Fedor took an activate role in preparing his boat for shipment and was the one to secure the keel blocks inside the container. It's expected that the boat will arrive to England in 40 days, and then will be transferred to Russia. The final destination is a museum in the city of Chelyabinsk, Russia.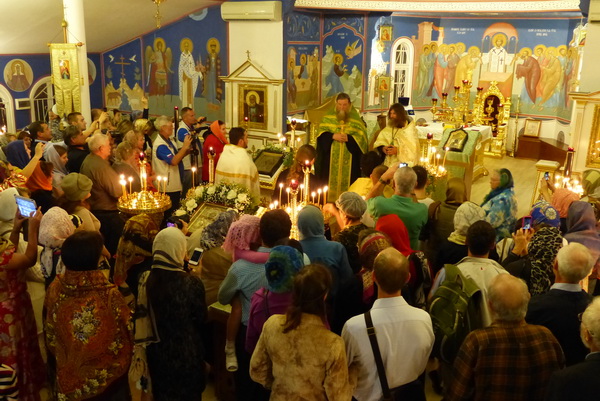 On Thursday, June 5th, Fedor visited the Russian Orthodox Cathedral of St. Nicholas in Brisbane. Together with the cathedral's dean Father Gavriil, Fedor performed a liturgy giving thanks to the Saint Nicholas. Fedor said that through his prayers to Saint Nicholas he was able to safely cross the Pacific Ocean. It's of no surprise that his first church service after the expedition should be at the St. Nicholas cathedral. After the service, there was a meeting with the Russian population of Brisbane at the Queensland Russian Community Center.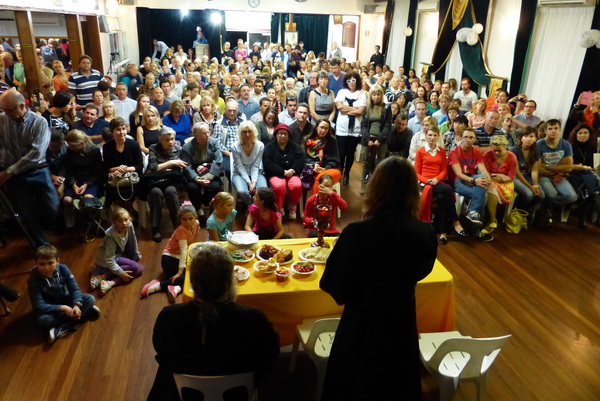 On Saturday, June 7th, Fedor and his support team left the hospitality of Australia and 22 hours later arrived in Moscow, Russia. After a warm welcome at the airport, Fedor went straight to the chapel of Saint Nicholas of Myra located in the center of Moscow, on Sadovnicheskaya Street. The chapel, standing just a few feet away from Fedor's art studio, was built under his initiative to honor the memory of lost sailors and mountaineers. Upon entering the chapel Fedor said: "I give thanks to Our Lord and His Father for keeping me and my boat safe during the entire expedition. Only now, inside this chapel I feel that I am finally home."