"It's the morning of May 24th. Last night was fair and uneventful. At sundown, I saw 5 whales going north, and thankfully, they didn't pay the slightest attention to me. At the sight them I froze and brought the oars back on deck. When whales are around, it's better to not attract their attention. The head wind is from the north-west, and by noon it's expected to be strictly from the west, which will undoubtedly stop the boat. By night though, the wind should become south-westerly. Only by tomorrow morning will it come from the south-east. So, for the next 24 hours the wind will make a 360 degree spin which will cause swells and chaotic movement in the ocean.
The day is promising to be difficult. It's morning (10:00 am Brisbane time), and I'm 210 miles from the entrance of the Mooloolaba marina ( 26.41′S и 153.07′E). Despite my sharp turn south, I'm still determined to reach the city of Mooloolaba and finish my transpacific crossing at their yacht-club www.mooloolabamarina.com.au.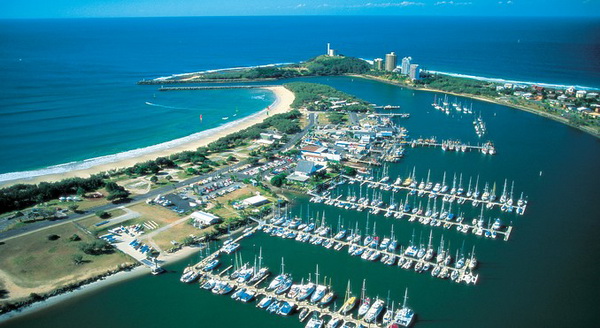 The weather forecast shows that the wind will be from south-east. I'm going to be slightly south of Mooloolaba. The south-east wind will help me to navigate north along the coast towards Mooloolaba.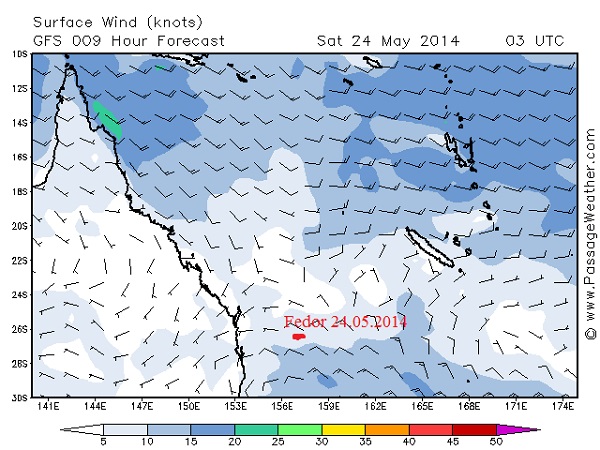 The detailed map of the course: www.oceanrowing.com/Konyukhov/Pacific2013/dist_map.htm
Translated by Tatiana Koreski