Day 144. 700 miles to go!
16 May 2014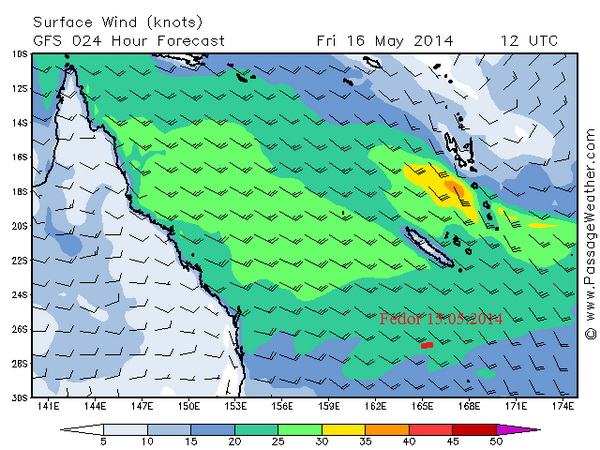 Fedor via the satphone: "The wind is south-east, 25-30 knots, with gusts of up to 35 knots. Tourgoyak and I covered 70 miles in the last 24 hours. The port side is ballasted. In general, the boat stays steady when the waves slam at her. In fact, Tourgoyak rises above the waves and only the wind crests plunge hard onto the deck. When that happens, the port side gives a sharp roll and there is a risk of capsizing. It's the most important thing right now: preventing the boat from rolling over. I haven't had a hot meal since yesterday; it's too violent on board to mess with the propane stove and the hot water.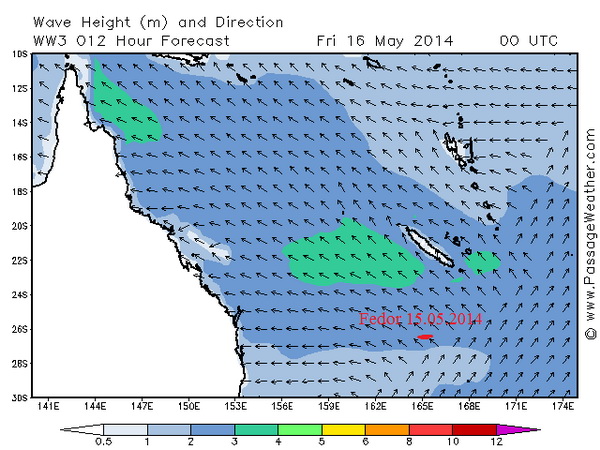 Last night, I was unpleasantly surprised by another cargo ship in my vicinity. Now it's clear that the AIS Raymarine stopped working for good. It hasn't identified any ships for a few weeks now. I have an Active Echo which did pick on the ship. However, it can "see" a ship within the 10 mile radius only if the ship uses Sband and Xband radars. The AIS Raymarine electronics are much better in the sense that I could see the distance between my boat and a ship, its course, size and type; in other words, I'd get detailed information about the ship. After 144 days I have only two units that stopped working: Raymarine Wind display and AIS Raymarine. The rest of the equipment and electronics are still in working conditions.
The ocean water is very cold. It smells distinctly of the Southern Pacific Ocean. I'm dressed warm in a waterproof suit. A harness is attached to me at all times. The Ocean has gotten strong with the waves and the wind moving in the same direction. At this point, in order to keep the course I'm relying on the waves and the wind. If I try to keep my course straight at 270 degrees than the surface waves beat at the boat too violently. The situation is intense but I sure am glad that I'm not facing a head wind. My ticket home is to endure and stay safe in the current weather conditions."
The map of the Tourgoyak's course: http://yb.tl/konyukhov2
The detailed map of the course: www.oceanrowing.com/Konyukhov/Pacific2013/dist_map.htm
Translated by Tatiana Koreski