A plaque has been erected in New Zealand to commemorate Fedor Konyukhov's voyage
12 December 2019
On 6 December 2018, Fedor Konyukhov began a voyage on course to Cape Horn from New Zealand's Port Chalmers (near Dunedin) aboard the rowboat AKROS. Port Chalmers is part of Greater Dunedin, which is the second largest city in New Zealand's South Island and one of the deepest-water ports in New Zealand.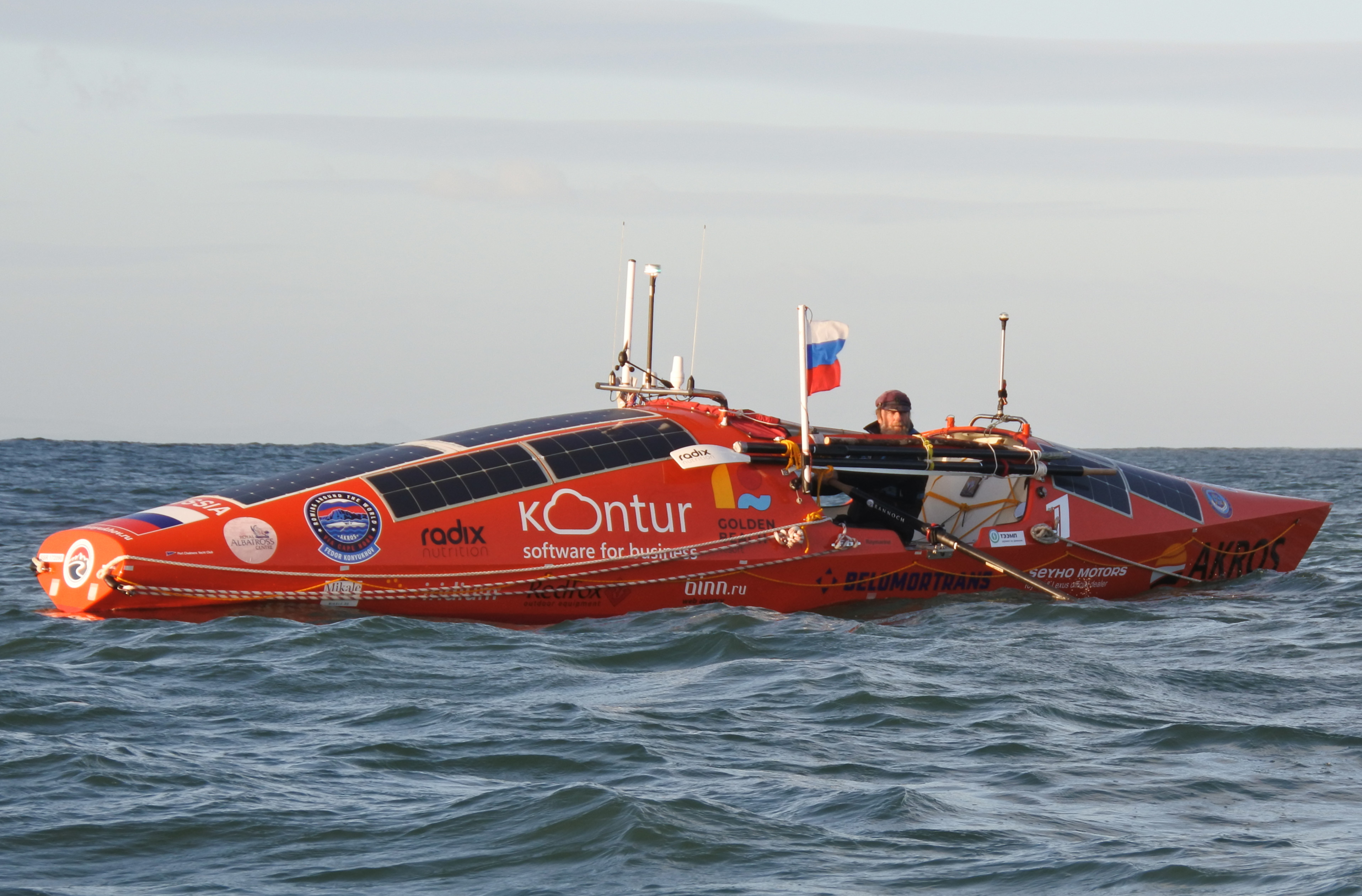 The expedition team spent a long time choosing a suitable starting point, with many potential places including Auckland, Wellington, Dunedin, and Bluff. In the end, at the recommendation of our New Zealand project manager Denis Craddock, it was decided that we launch from Port Chalmers for its qualities as a base and a place to prepare for the crossing of the Southern Ocean to Cape Horn.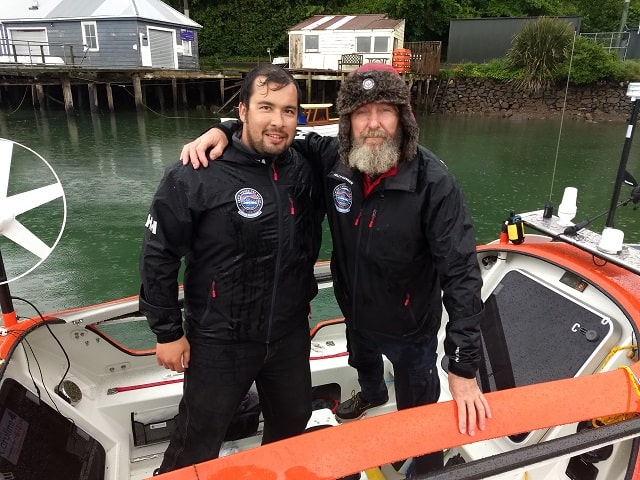 Photo: Fedor Konyukhov and Denis Craddock.
The port is located at 45 degrees South on the East Coast of New Zealand, so it is protected from storm force winds coming from the West. Its deep, sheltered cove is ideal for running tests and training.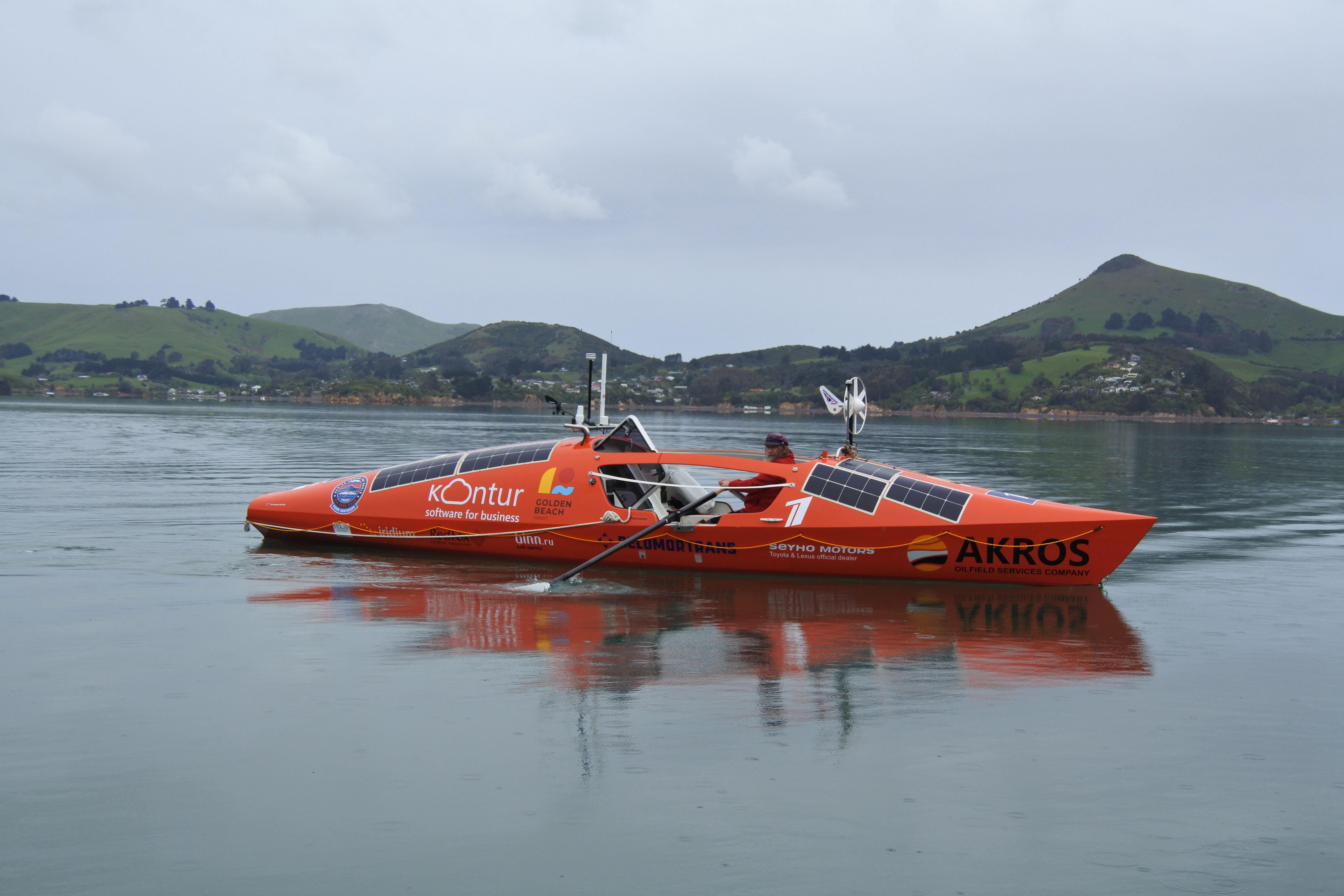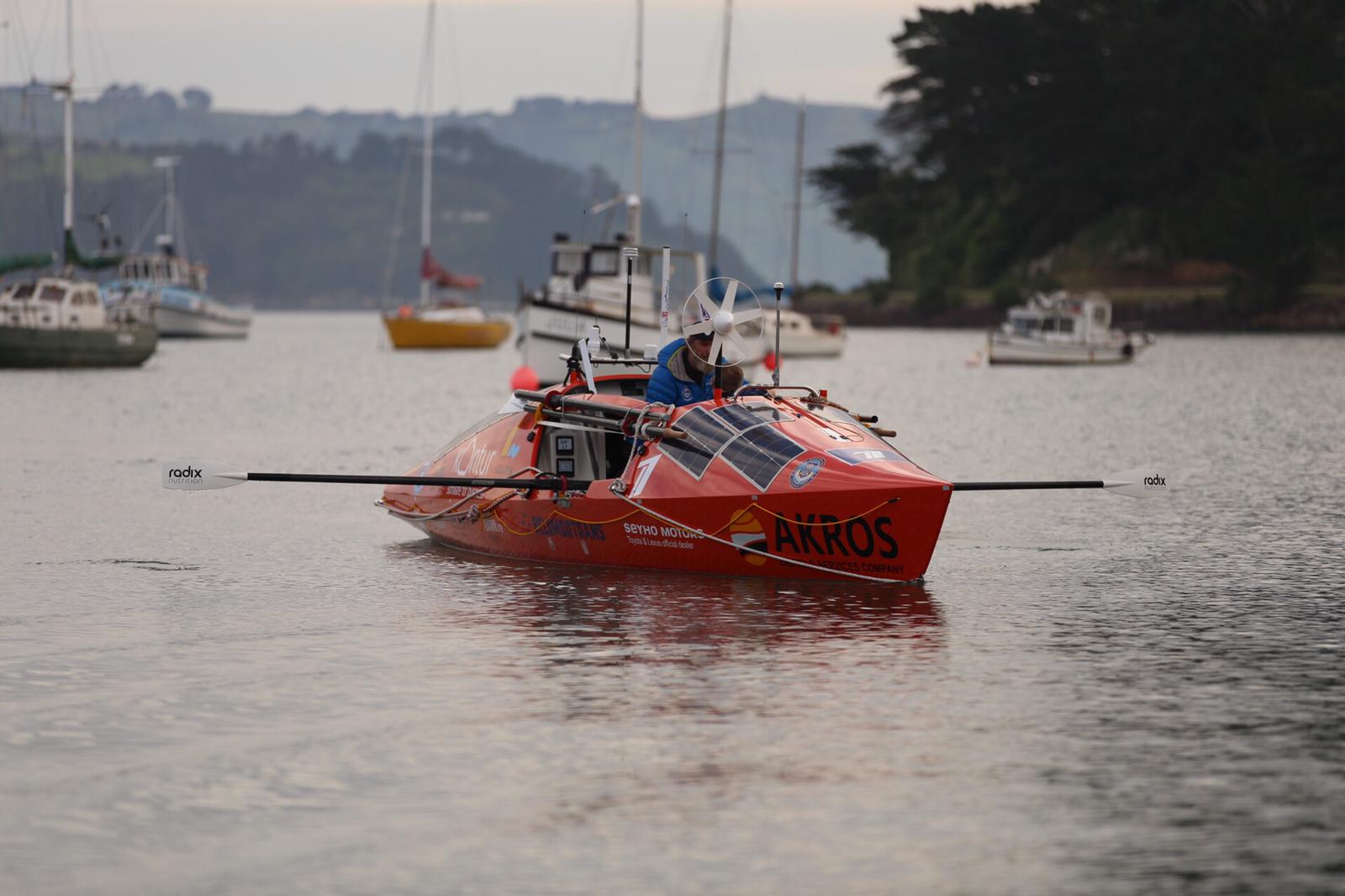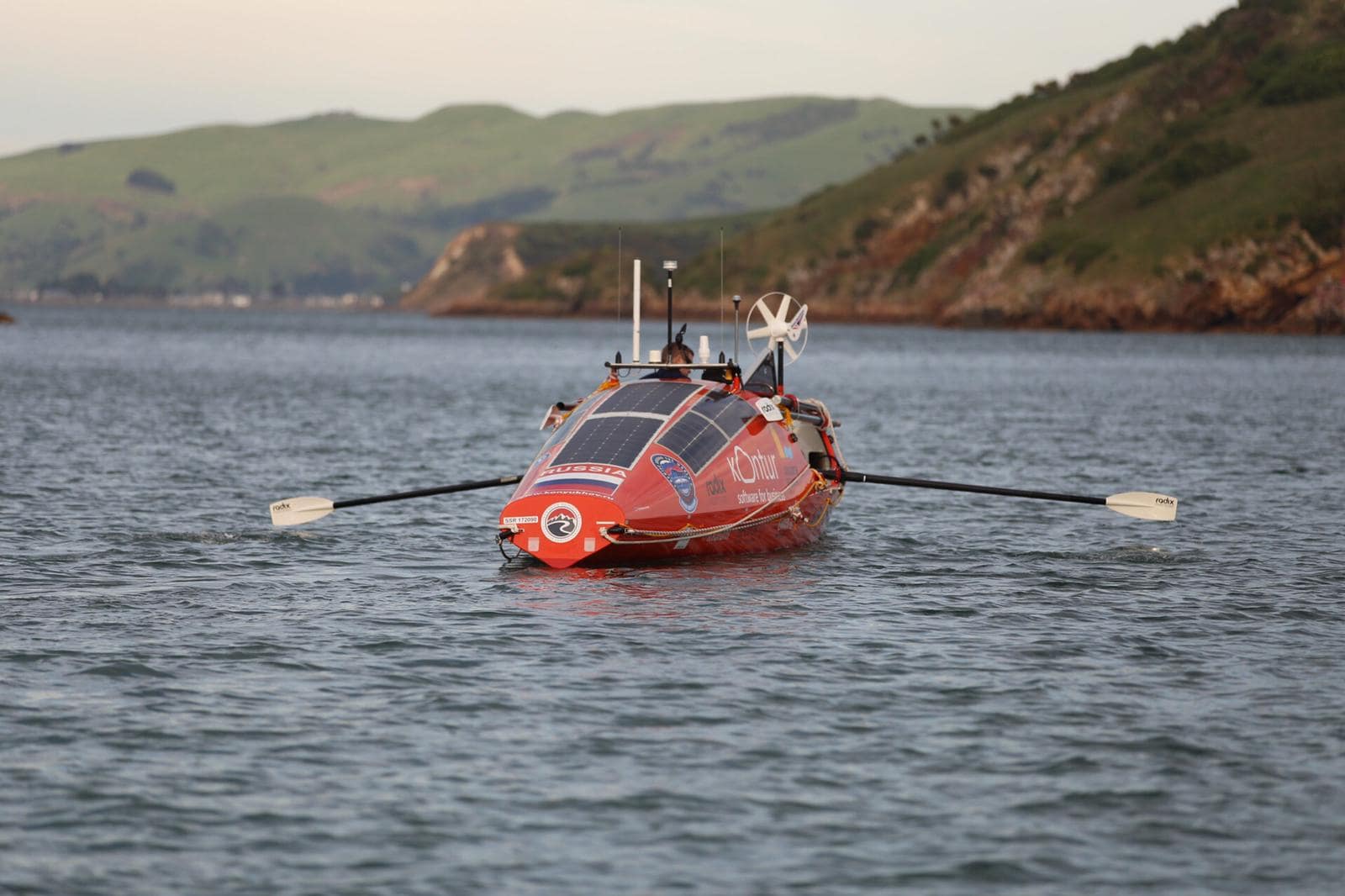 Photo: training in Port Chalmers
The choice was also thanks to the personal support of the Mayor of Dunedin Hon. Dave Cull and his deputy Hon. Des Adamson.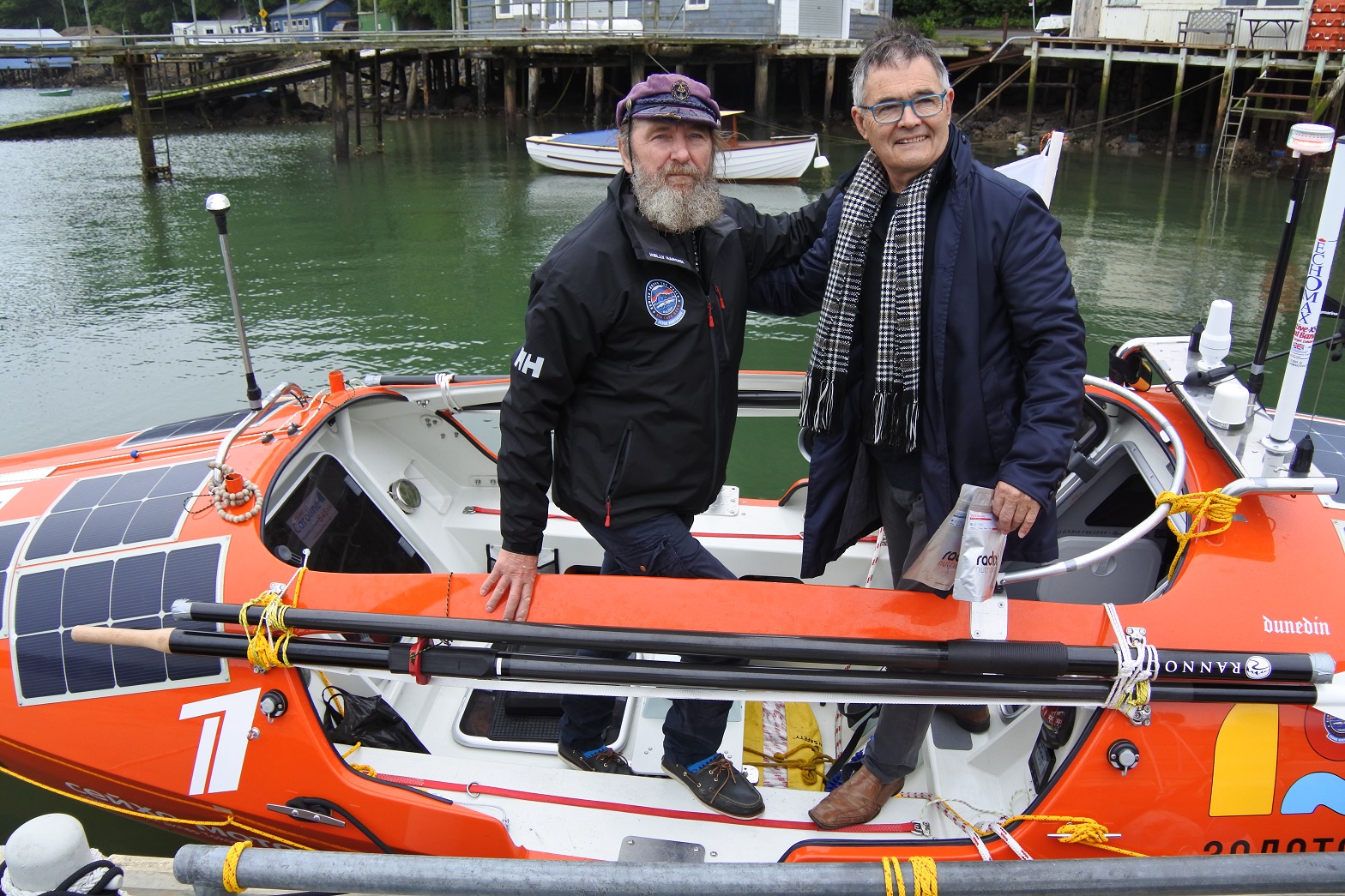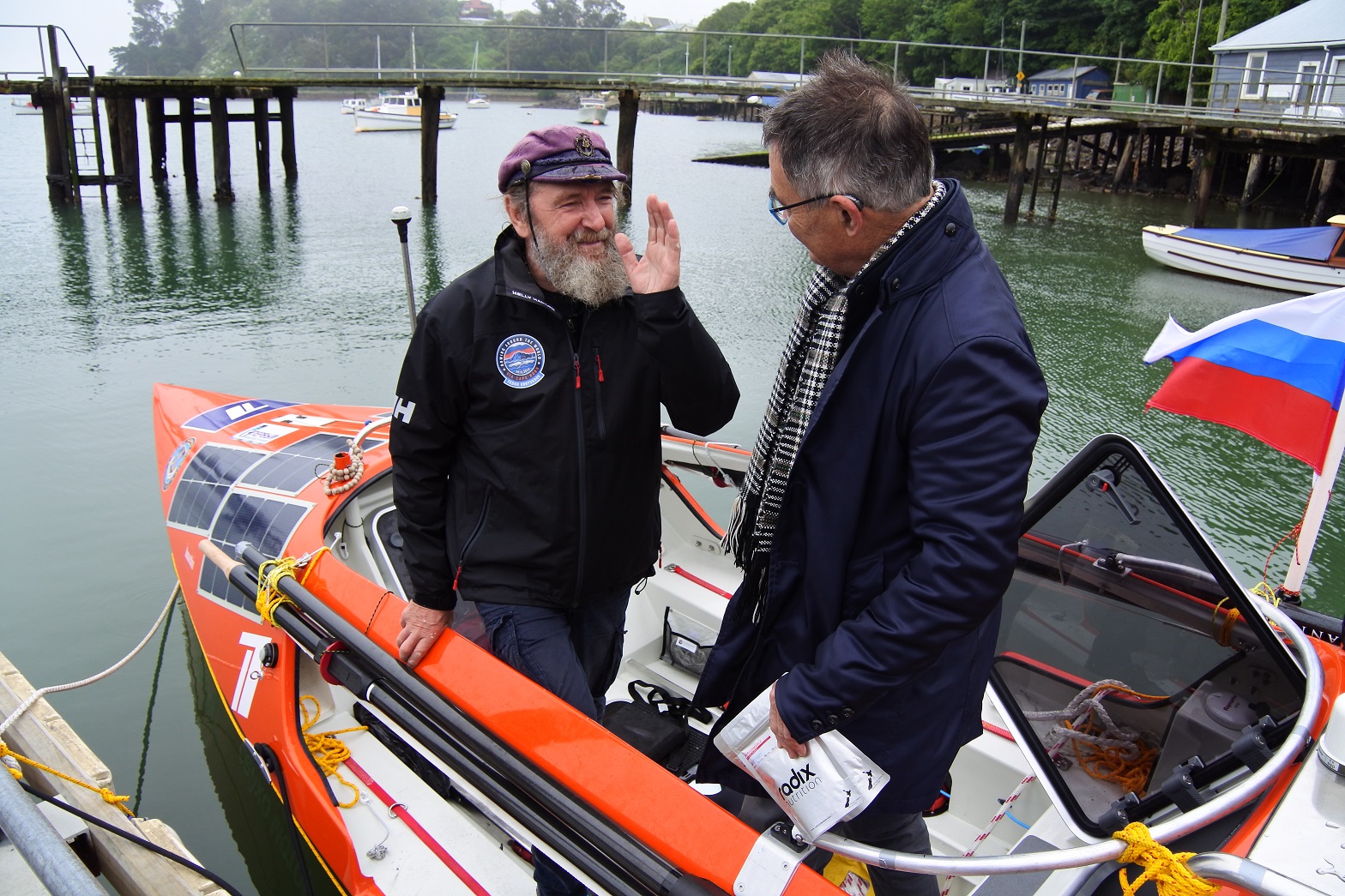 Photo: Fedor Konyuknov and the Mayor of Dunedin – Dave Cull
The support of the local government is always important when undertaking a project of this size and complexity. On arrival at port, the project team immediately assessed the level of support they would receive from port authorities, the coast guard, Port Chalmers' yacht-club members and the city's residents. There wasn't a single serious issue throughout the entire month it took to prepare the vessel for launch, so Fedor Konyukhov set out into the Southern Ocean absolutely prepared by the time a window of favourable weather finally appeared. This was also an important factor in the success of the enterprise.
A year after the historic launch, on Fedor Konyukhov's birthday – 12 December 2019 – a bronze plaque was erected at the Port Chalmers Yacht Club to commemorate the Russian explorer's setting out from these shores towards Cape Horn aboard the rowboat AKROS in December 2018. This first ever successful crossing of the Southern Ocean by a rowboat took Fedor 154 days to complete.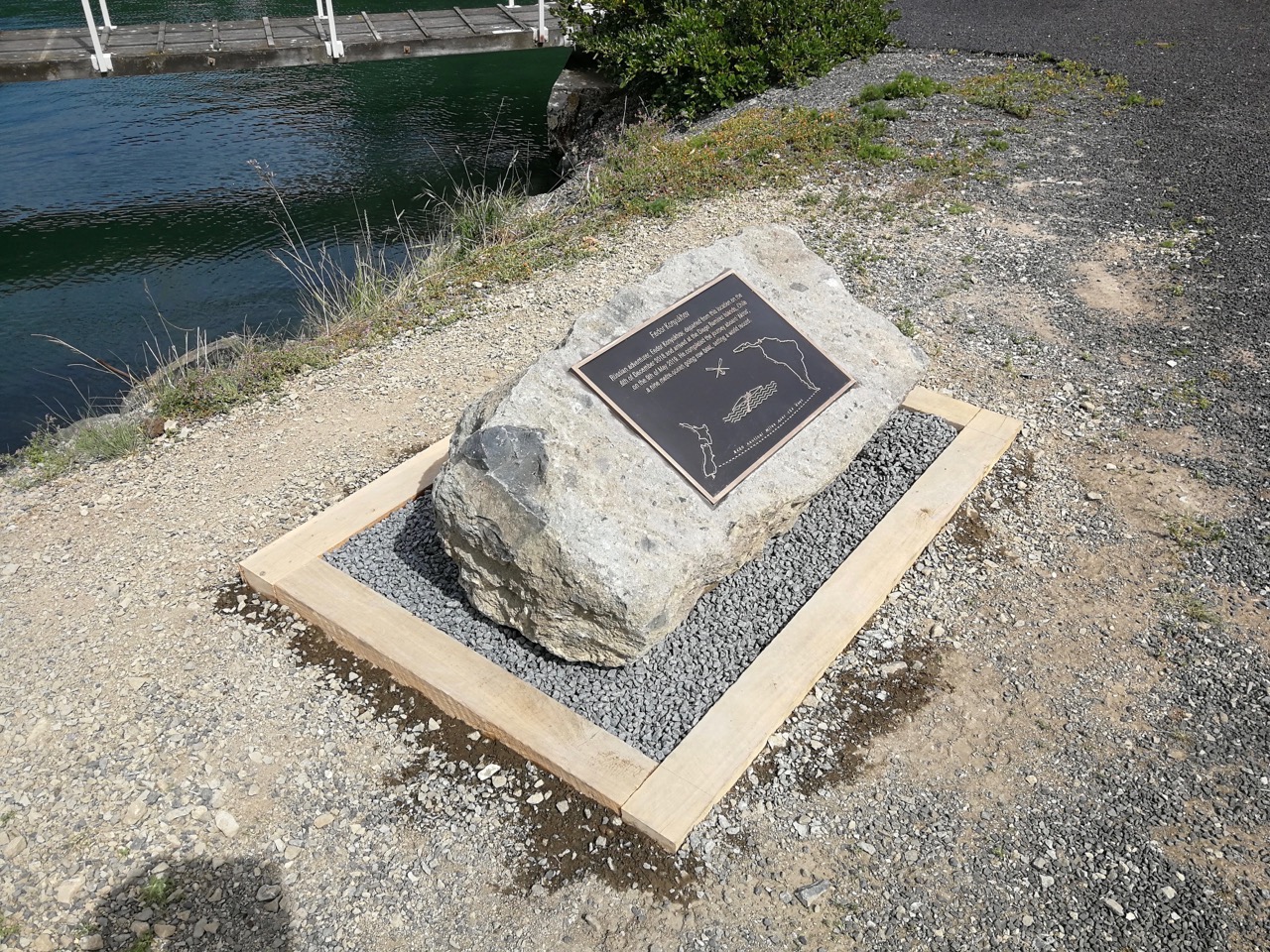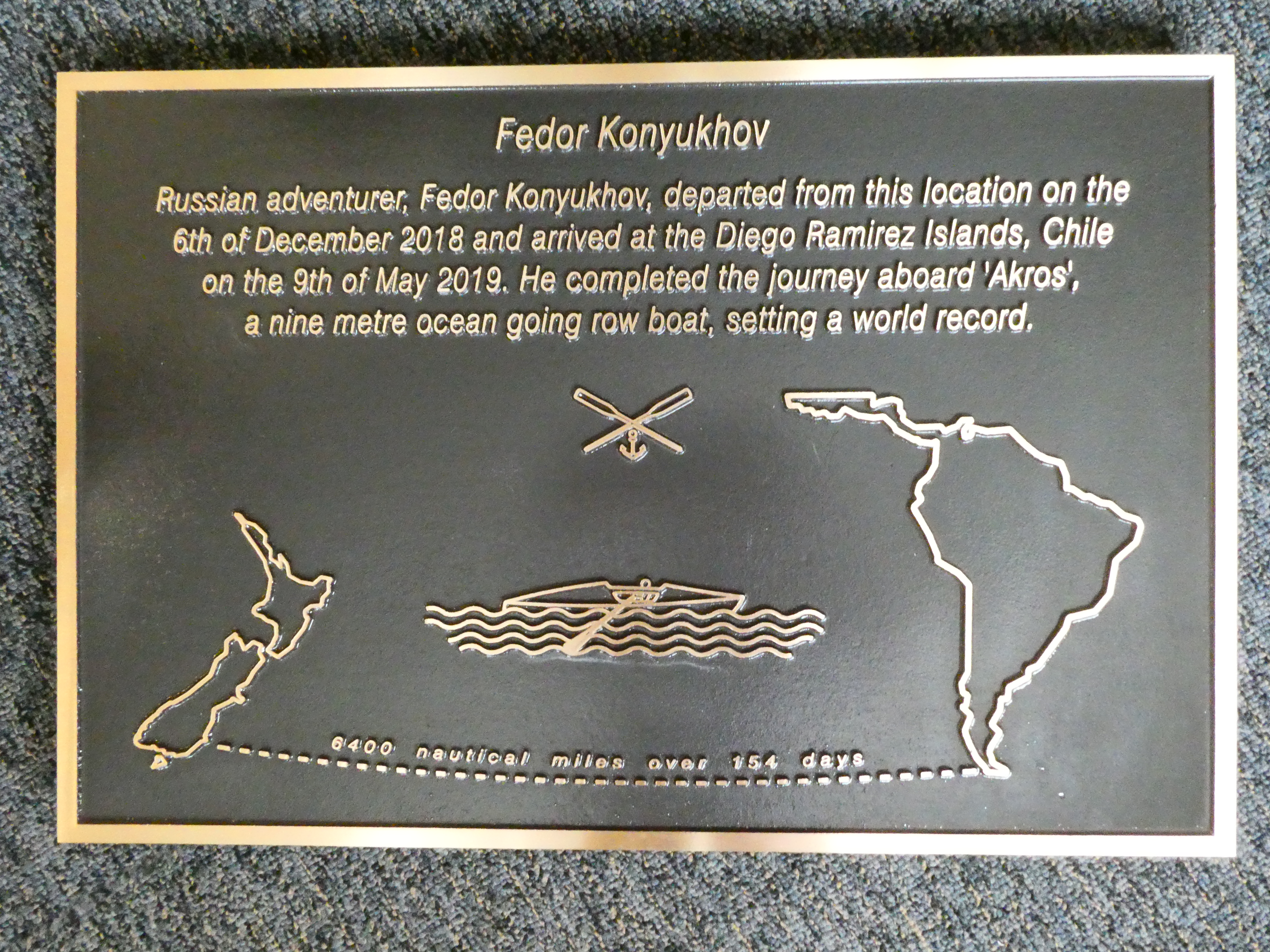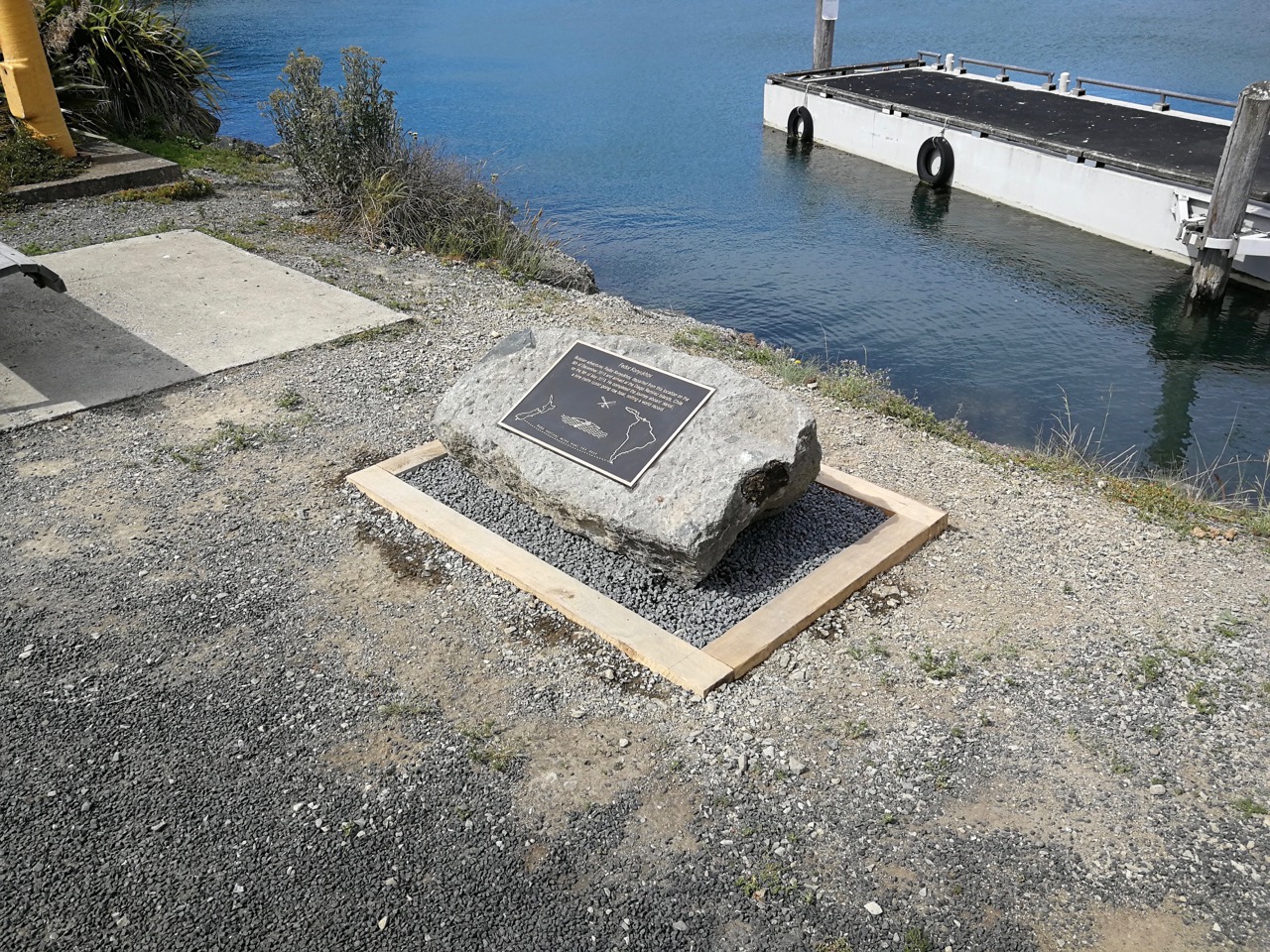 Photo: plaque commemorating Fedor Konyukhov's journey
Such projects solidify the relationship between our countries and prove that sports, record-breaking, and research projects can unify people of differing nationalities and foster friendships and regard between them.
More details here: https://www.odt.co.nz/news/dunedin/pacific-epic-row-voyage-honoured