90 miles before the finish
28 May 2014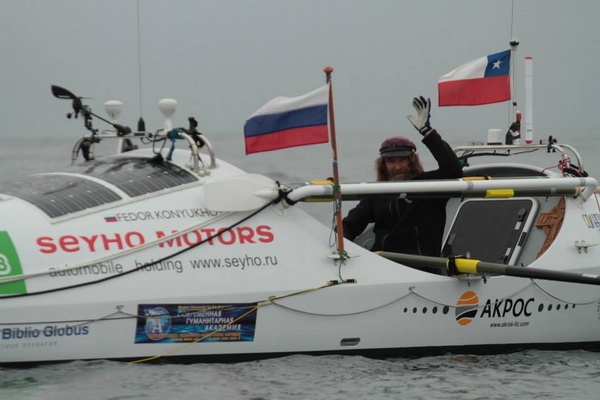 It's the morning of May 28th. Last night went well, the wind was weak but shifting. I could accomplish 38 miles in the last 24 hours. It's a good result considering the situation. Right now, the most important thing is to keep the course steady, which means I'll have to sacrifice some speed. I can no longer just follow the wind but must row strictly west. Currently the wind is northerly and later today it is expected to blow from the north-west. At night time I will face a head wind of 10-15 knots. This will undoubtedly slow down my boat and my course will suffer as well. Unfortunately thursday won't bring relief either; the wind will continue to blow be from the north-west. Only by Friday, I should get the wind from the south-north direction, but the tricky part is that it will be a strong 15-20 knots. These strong winds will make approaching land difficult. The weather will be challenging for the next few days. I still continue to hope and keep my course towards the Mooloolaba marina; however, there is a risk that the boat will be pushed either north or south of the marina.
Taking into account my average speed of 30 miles per 24 hours, I think Saturday might be the day of my arrival to into the waters of Mooloolaba.
This is my news for today from the Pacific Ocean, or rather the Corral Sea. 9000 miles are behind the stern and less than 90 miles are left to go. One month ago I couldn't even think that one day I can say these words out loud. But now there is no time to sit back and relax, these last few days will be extremely important. The transpacific crossing will be done only when I dock my boat at the yacht-club. I'm with you. Fedor.
The map of the Tourgoyak's course: http://yb.tl/konyukhov2
The detailed map of the course: www.oceanrowing.com/Konyukhov/Pacific2013/dist_map.htm
Translated by Tatiana Koreski