500 miles to go!
18 May 2014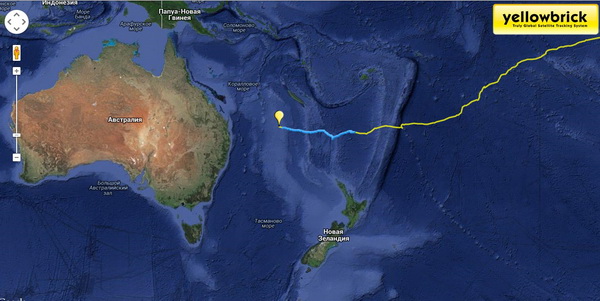 "The Ocean is driving me west, towards Australia. For the last 48 hours the wind would not lower down than 25 knots, and oftentimes the gusts would reach 35 knots. The surface of the ocean is completely white. These conditions are very difficult for an ocean row boat. It's challenging, or even impossible, to effectively row in such a strong wind. The boat, propelled by the wind and the waves, is already going at 3 knots speed.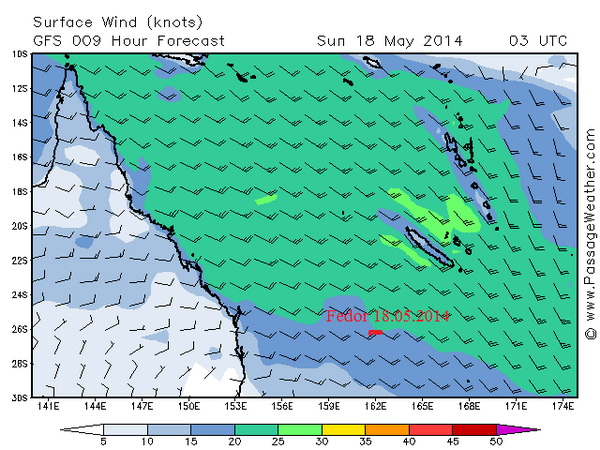 My attempts to increase the speed are fruitless, and there is huge risk to brake an oar, or something of my own body. At this point, my best contribution is to work as a ballast in the aft-cabin. I've been playing this role for two days, strapped in with the harness and wearing the helmet, hoping my weight is enough to keep the stern section steady. Laying here, I feel the boat's speed, hear shrieking of the wind and slamming of the waves. Waiting out a storm in the aft-cabin is not the best place as far as acoustics goes. The wind and the waves are playing the drums on my boat and I can hear every beat through the carbon walls of my cabin. At times, I must get out on the deck to spot any ships on the horizon and check the rope. I released a 60 meter rope which gives stability and prevents the boat turning sideways. Cooking a hot meal is out of the question; I'm sustaining on dry snacks and sips of water. According to the weather forecast the wind should slow down this week-end. (The weather report is here.)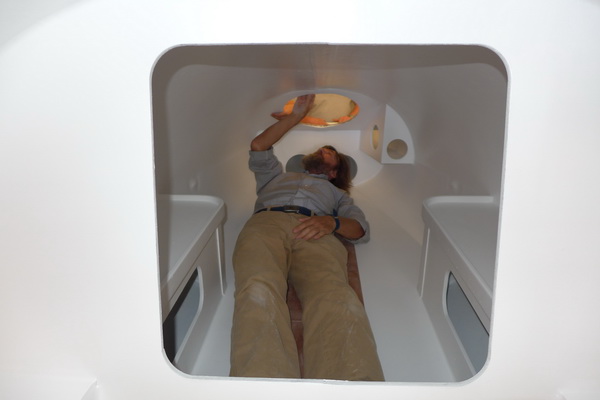 On photo: Fedor is testing the aft-cabin where he will spend many months. August 2013.
I'm only 500 miles from the finish line: the Mooloolaba Marina, which is located 100 miles north of Brisbane.
I am at the 163° of the eastern longitude, which means I'm exactly 10 degrees away from the continent. I was glad to hear that my land team has already arrived in Australia. I can't wait to see my family and friends. I'm with you. Fedor."
The map of the Tourgoyak's course: http://yb.tl/konyukhov2
The detailed map of the course: www.oceanrowing.com/Konyukhov/Pacific2013/dist_map.htm
Translated by Tatiana Koreski