How Turgoyak (K9) rowing boat is made
02 February 2014
K9's hull and fore and aft cabins were built from CNC machined polystyrene moulds, split down the centreline of the boat. The hull below the sheerline was 12mm Corecell foam sandwiched between carbon fibre skins.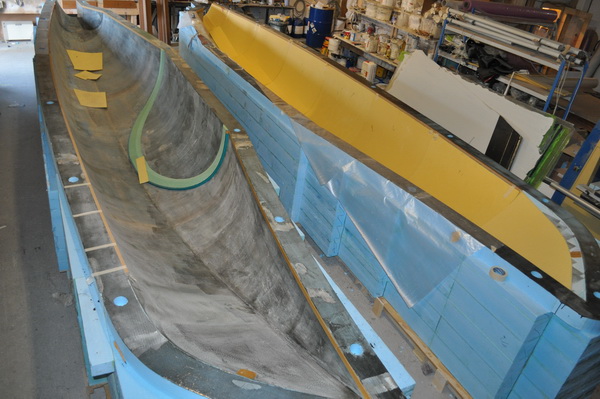 The outer laminate in the forward section of the hull included a layer of kevlar fibre to give abrasion resistance in case of collision or grounding. The cabins were 8mm foam and all carbon skins. The hull halves were each resin infused with epoxy resin in a single process.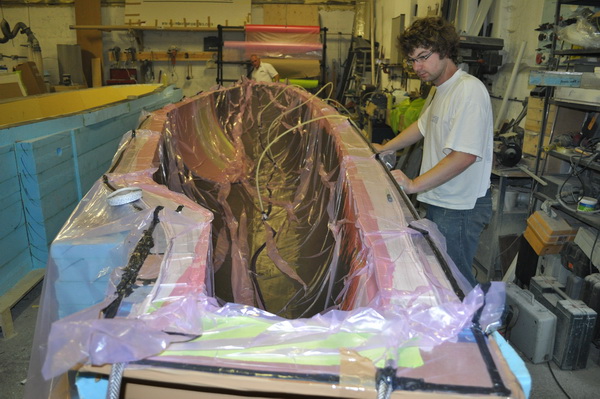 The structure inside the hull was made up from CNC cut carbon fibre foam sandwich panels for the external bulkheads and cockpit surfaces, with glass and foam panels used for internal bulkheads. Most of the bulkheads and internal structure were fitted before the two halves of the hull were joined.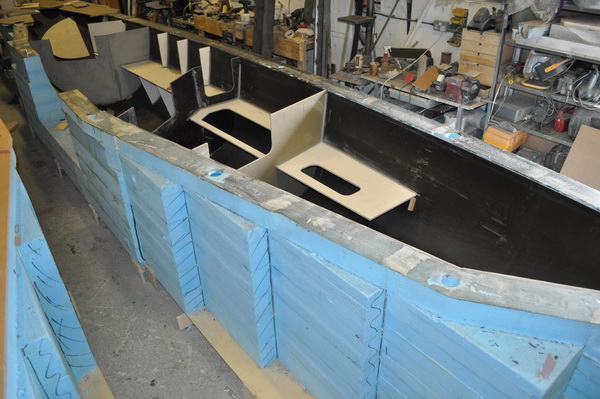 The two halves were bonded together with carbon fibre tapes inside and out, make the join line as strong as any other area of the boat. Minimal external filling and fairing was required before painting, fitting of a timber centreline keel band and fitting out.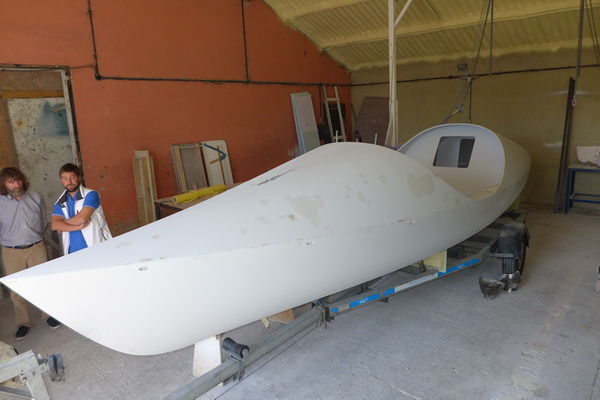 The hull was made by Euan Seel and Matthew Lingley. They based near Ipswich (UK). Boat construction project manager – Charlie Pitcher.