Fedor Konyukhov was finally able to test the boat in the waters of the Pacific Ocean
02 December 2013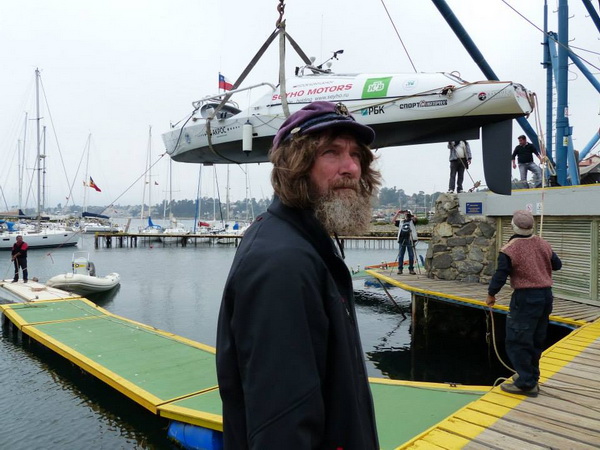 It's been two weeks since "Tourgoyak" arrived in Chile. After going through custom services, moving the boat from Valparaiso to Concon, and covering the hull with six layers of anti-fouling paint, Fedor Konyukhov was finally able to test the boat in the waters of the Pacific Ocean. Granted, these are tame waters compared to the open ocean. Fedor has been rowing the boat through Concon waters for the last couple of days. The first thing that Fedor did was to recalibrate the compass, autopilot and the rest of the equipment on "Tourgoyak".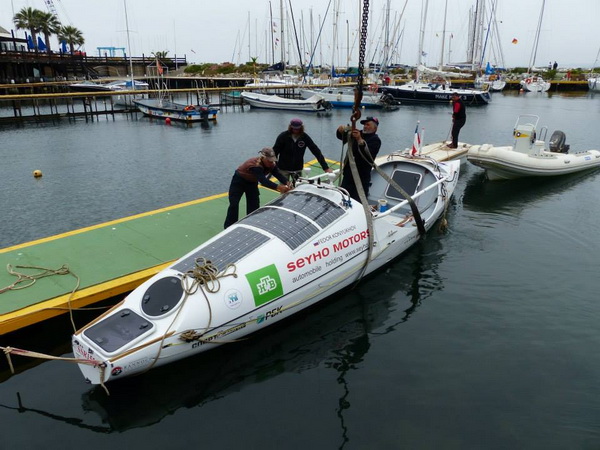 The boat was stable in a headwind of 20 knots due to its length of nine meters, deep daggerboard, long rudder, and autopilot Raymarine. In 20 knot headwinds the boat reaches a speed of 2 – 2.5 knots, which is the minimum for autopilot to kick in. Anything less than 2 knots, the autopilot shuts down. Fedor was able to bring the boat up to four knots while rowing in the bay. He's hoping that with the help of the Humboldt Current (also known as the Peru Current) "Tourgoyak" will travel at an average speed of 3.5 – 4 knots.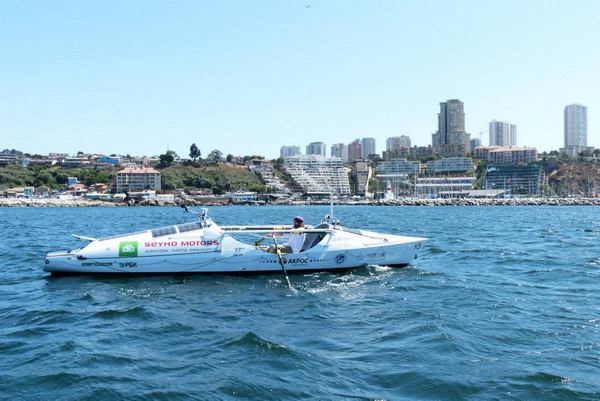 Fedor will continue to test the boat's potential and become familiar with the every inch of the vessel before the start date.
Translated by Tatiana Koreski