Day 121. Four months in the Pacific
22 April 2014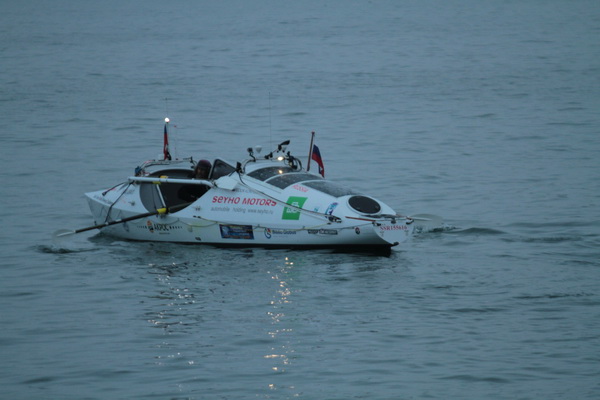 "April 22 marked the four-month anniversary of my solo rowing saga in the Pacific. I'd like to think that before the start I had a somewhat clear idea of what lies ahead, but in reality, on December 22, 2013 I set off into the unknown. Of course, I've read and re-read the books by Thor Heyerdahl and Jim Shekhdar. However, those were their expeditions uniquely different from each other, and of course very different from mine. Here, I've been living my own adventure, writing my own chronicle.
On Tuesday, Tourgoyak and I have crossed over the Tonga Trench, the deepest point in the South Pacific Ocean, where the depth of the ocean reaches 10,800 meters. The average depth under my boat is around 5000 meters. But for the last 24 hours it's been twice that deep. I didn't see or feel anything out of the norm when rowing across the trench. But if you think about it for a moment – more than 10,000 meters depth means you could submerge the entire Mt. Everest in these parts of the ocean – it can really take you breath away. The Pacific Ocean will never fail to impress me with its might, depth and vastness.
My friend Artur Chilingarov (a Vice-President of the Russian Geographical Society) and I have discussed numerous times a possibility of exploring the Mariana Trench. If indeed this project comes to life and we build a bathyscaphe to reach the bottom of the Mariana Trench, I would be tempted to seek an opportunity to explore the Tonga Trench.
During this week, the weather is promising to be windy with a 15-20 knots wind from the south or the south-east. This kind of wind is no news or surprise to me. As long as I'm staying within the 26° latitude I should be all right. If the wind gets stronger than 20 knots, than there is a risk of being pushed too close to the New Caledonia islands. As of right now, all is well. I'm with you. Fedor"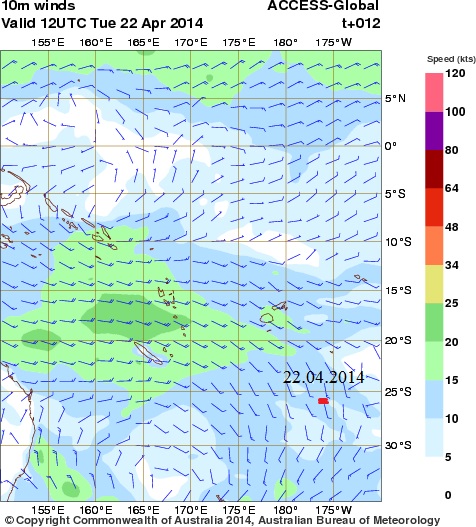 The map of the Tourgoyak's course: http://yb.tl/konyukhov2
The detailed map of the course: www.oceanrowing.com/Konyukhov/Pacific2013/dist_map.htm
Translated by Tatiana Koreski